Never have I had a stronger desire than to pursue an entire life in diplomacy than having spent some genuinely memorable, aspiring and inspiring days at the European Academy of Diplomacy.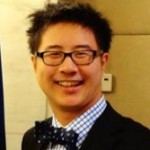 Yike G.
EAD Alumnus from German
The EAD – it is a place to meet prominent people: trainers as well as students. It is a forum organized by inspired professionals that encourage you to follow your dreams and at the end – it is simply the place to be.
Volodymyr G.
EAD Alumnus from Ukraine
Thanks to the EAD I had the opportunity to examine numerous topics from a practical point of view through challenging simulations & workshops in coordination with young rising leaders from different parts of world.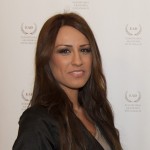 Eleni P.
EAD Alumna from Greece
Many thanks to the European Academy of Diplomacy for organizing such an amazing workshop. The workshop helped me learn, unlearn and relearn what I knew.
Pavithra J.
EAD Alumna from Sri Lanka
Was a pleasure to attend the course and learn from diplomats, professionals, coaches with that rich experience. Thank you and the whole EAD team for organizing such a great course!
David K
EAD Alumnus from Hungary