Media Partners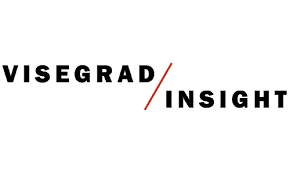 Visegrad Insight is an analysis and opinion journal led by accomplished editors from the Visegrad Group countries: the Czech Republic, Hungary, Poland and Slovakia. Its aim is to provide a platform for high profile debate on the perspectives and challenges
for cooperation of the Central European governments, business and communities. Published twice a year by Res Publica, Poland. Funded by the International Visegrad Fund.
New Eastern Europe is the exclusive bimonthly news magazine dedicated to Central and Eastern European affairs. Editorial team is based in Krakow, Poland. The project is a joint collaboration between the City of Gdansk, the European Solidarity Center and the Jan Nowak-Jezioranski College of Eastern Europe.
The mission of New Eastern Europe is to shape the debate, enhance understanding, and further the dialogue surrounding issues facing the states that were once a part of the Soviet Union or under its influence. New Eastern Europe is not a scholarly journal, but takes a more journalistic approach with commentary/analysis from journalists, experts, analysts, writers, historians, as well as leaders and political figures from the East and the West.