World is moving forward faster and faster. Changes on all fields are happening almost day by day and in order to keep this pace this is crucial to constantly enhance your skills. The perfect solution is obviously professional trainings but how many of us can afford to spend time on traditional courses, especially if they are held out of our workplace? Being aware of those obstacles and responding to the expectations of our Clients, we are proudly announcing that we opened a new platform of online courses, available whenever you wish to join them. Completing any course from our offer is granted with an official certificate of the European Academy of Diplomacy. Do not wait any longer! You are in a right place to make a big step in your career!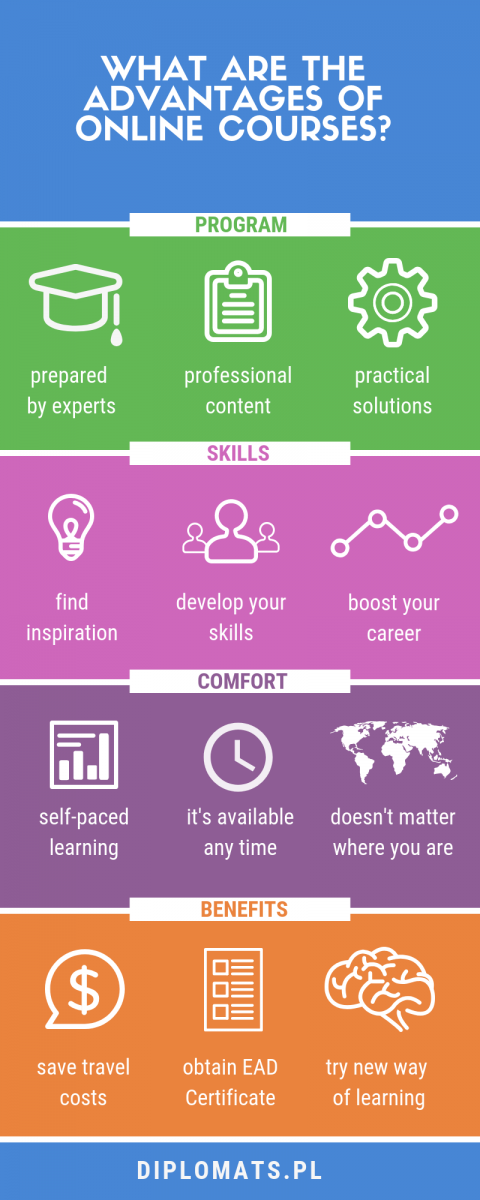 NEGOTIATIONS
We can negotiate every day and in every area of human life. Negotiation is not just conversations between businessmen, lawyers and merchants. Through negotiation we are able to get what we want. With the negotiating situations we are meeting while doing shopping, drafting holidays plans with our family or asking boss for a raise. Our capabilities in this matter determine our efficiency and satisfaction. Therefore, we should broaden our knowledge on the subject and develop our negotiating skills. Participation in the training gives the opportunity to learn how to eliminate bad habits and the negotiator mistakes. An important element of the course is to show and teach the participant how to meet the objectives in negotiation, while maintaining good relationship with the other side.
Program:
Introduction

Negotiating conditions

Negotiation phases

Preparing for negotiation

Effective negotiation techniques

Mistakes in negotiation

Test
Distinctive features of the course:
Advanced graphics makes the course more attractive, numerous examples and exercises allow transfer the knowledge in more friendly way.
Estimated time: 2 h 30
Price: 29 euro
More information: executive_education@diplomats.pl