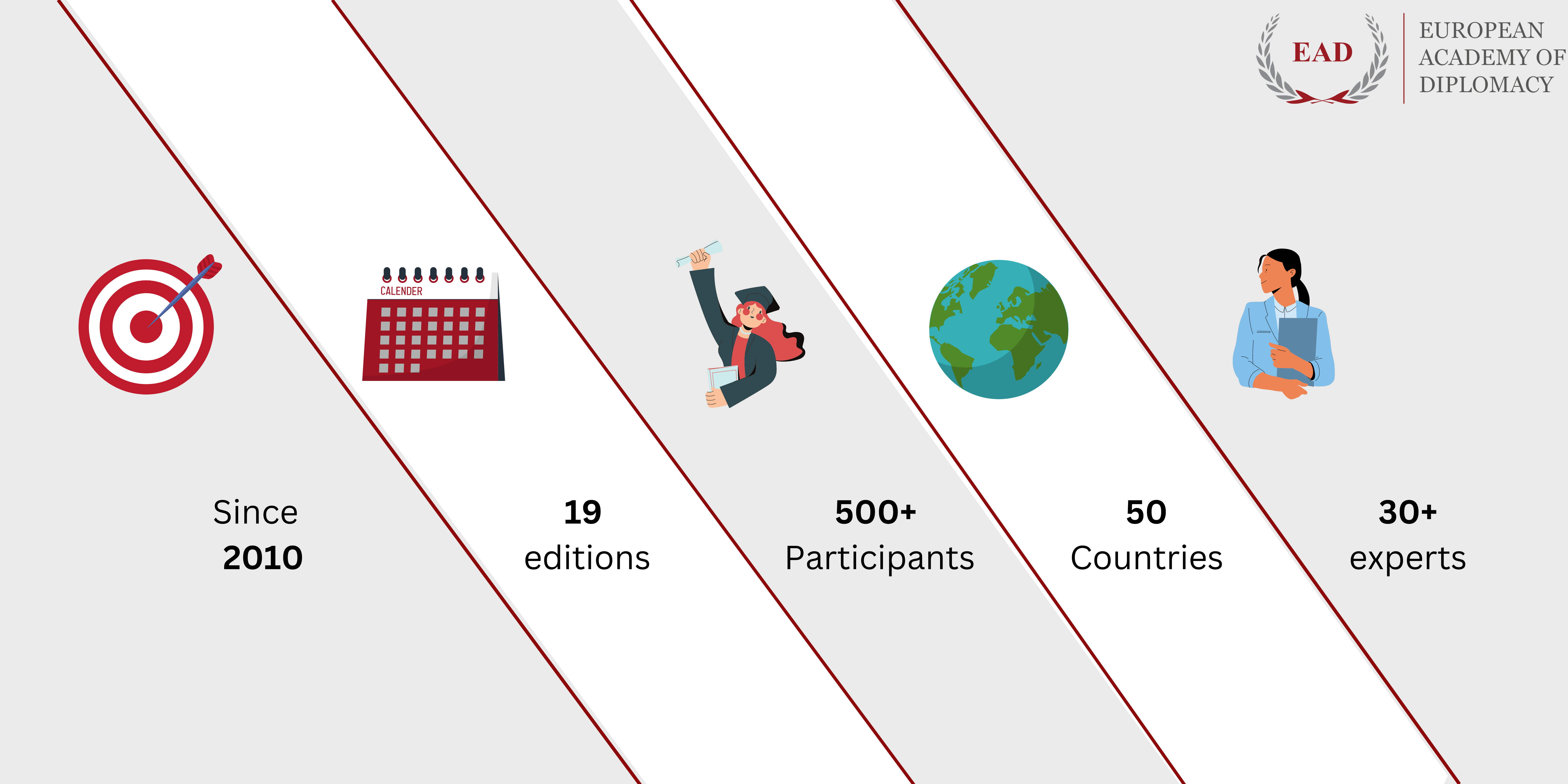 At EAD, we have always dreamed about a program during which people from various professional backgrounds and from different countries could meet in one place. We wanted to give them an opportunity to learn from the best experts, share their own experience, and enhance practical skills that would make a real change in their careers. So we did. Let us introduce you to the Diplomatic Skills Masterclass.
The Diplomatic Skills Masterclass is tailored to prepare participants for the challenges of diplomacy, international business, and working in multinational organizations in the 21st century. The diversity of the participants' backgrounds and experiences is an added value to the content of the training.
During every edition, at least 10 countries are represented in a group of 20 participants. Such variety ensures not only great networking opportunities but also the presence of multifaceted perspectives on every issue covered during the program. The workshops are held in English.
This edition is happening in-person, in Warsaw between Thursday, 21.09 and Sunday, 24.09.23. The classes usually run between 9:00 – 16:00 CET time. 
Within the DSM program there is also the possibility to book only individual courses. For this you can choose between Public Speaking, Savoir Vivre, Etiquette and Diplomatic Protocol, Cultural Differences as well as Leadership and Team Management!