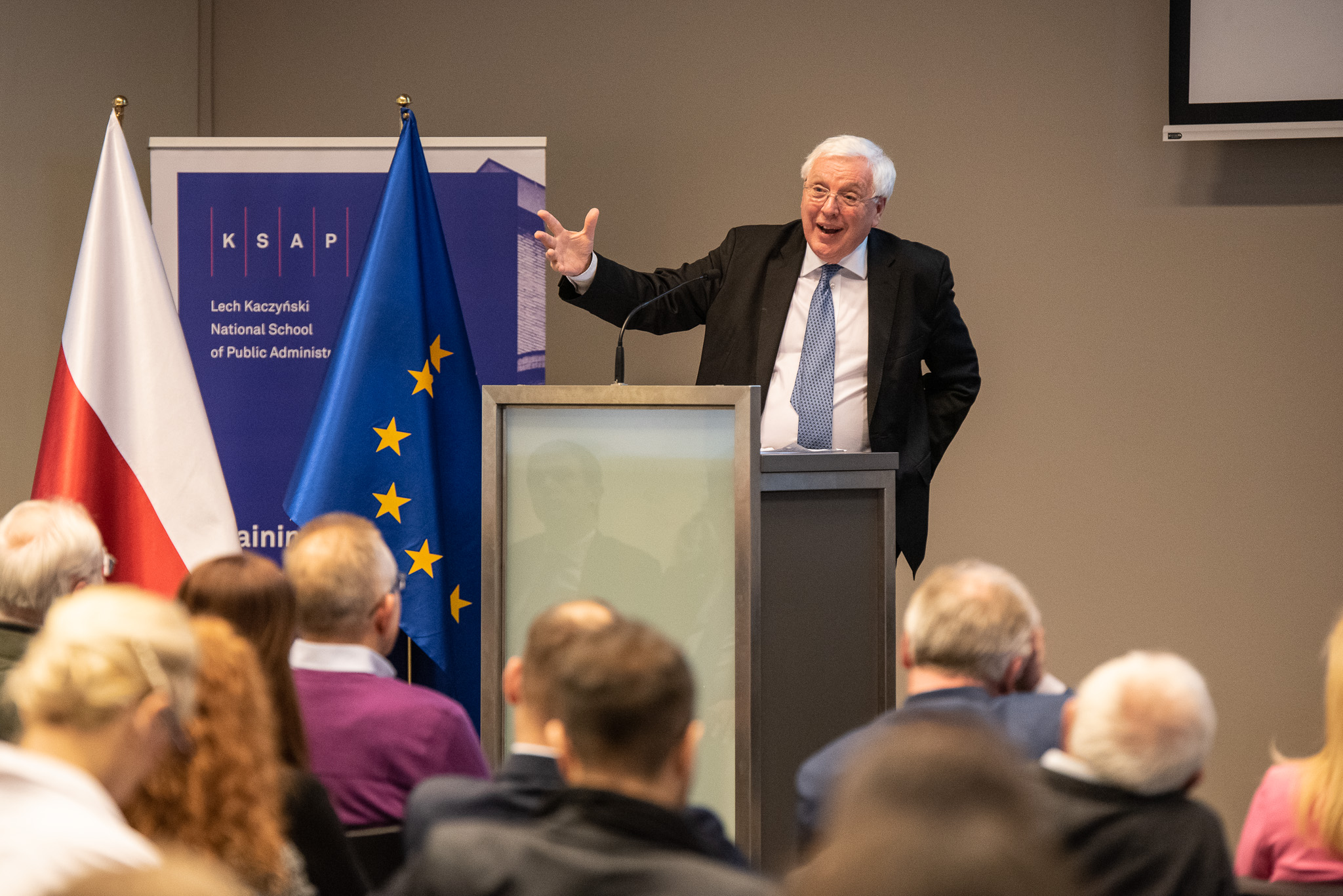 NATO Session at the Academy of Young Diplomats 2020
On Friday 21st of February 2020, the European Academy of Diplomacy launched a 3-days dedicated NATO session, together with NATO's Public Diplomacy Division, for the students of EAD's Academy of Young Diplomats annual program.
The Academy had an honor to host Dr. Jamie Patrick Shea – former NATO Deputy Assistant Secretary-General for Emerging Security Challenges (2010-2018) who raised the topics of changing NATO perspectives, relevance of NATO in contemporary world as well as shared his inspiring experience from years of working in the organization. Dr Shea indicated the present challenges ahead on NATO and the potential of future challenges deriving from the current reality of the dynamically-changing world. The rich experience of Dr. Shea on the frontlines of International Security decision-making allowed the participants of the program to get the insider perspective and deeper understand NATO's current objectives and the future role of the organization.
Our Institution was also honored to host Robert Pszczel – NATO Senior Officer of Russia and Western Balkans Public Diplomacy Division, who talked about Dealing with Disinformation and other new security challenges for NATO countries in particular, as well as international security as a whole. Both guests opened an intellectual and interesting discussion with the audience, discussing the issues from different angles and perspectives.
Important topics were discussed at the session such as 20 years of Poland in NATO, NATO and the European Security Architecture, NATO Decision-Making and Asymmetric Warfare in NATO context with our respected experts: Ambassador Jerzy Maria Nowak, Dr. Andrzej Fałkowski and Dr Wojciech Lorenz. Speaking from own experience the experts raised some relevant questions for International Security, the role of International Organizations in it as well as the role of Poland and its future perspectives, as a NATO member-state.
In addition, the session consisted of multiple Diplomatic Skills Workshops, which helped the participants of the program to obtain and develop the necessary skills in Diplomatic Protocol, Team Building, Responding to Strategic Surprises and Public Diplomacy. The workshops were provided by our respected experts Ambassador Jan Wojciech Piekarski and Professor Katarzyna Pisarska, as well as Dr. Milo Jones and Andrew Buchanan.