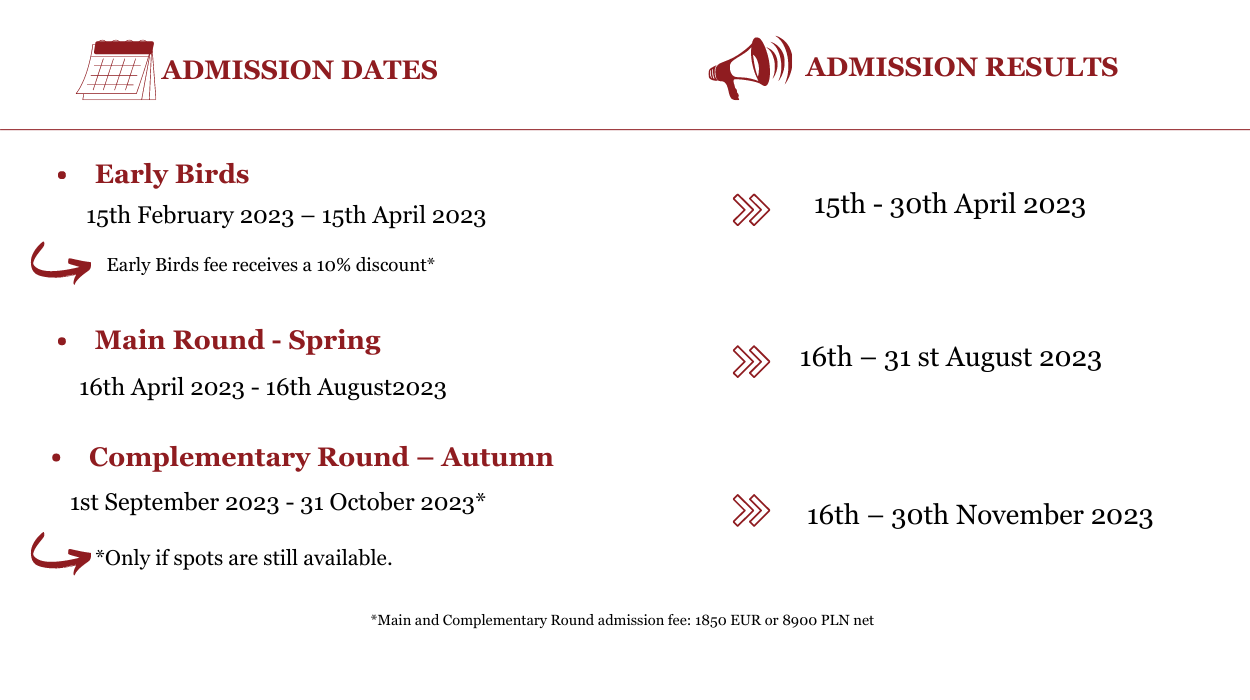 Scholarship opportunities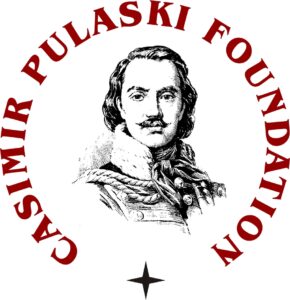 Casimir Pulaski Foundation Scholarship for International Students is currently closed, the deadline for submitting applications was 9th April 2023. Applications received after the deadline will not be considered.
The Academy of Young Diplomats is offered only to a selected cohort of approximately 120 promising talents from around the world. Through a highly competitive recruitment process, we admit graduate students and young professionals of the very highest academic caliber and with a proven track-record.
You are an ideal candidate if you care about:
Global openness: You are aware of the common challenges the global community faces and you meet these challenges with engagement. You do not discriminate against other human beings based on religion, ethnicity, race, sex or country of origin.
Social involvement: You contribute dynamically to your communities and society, operating locally, regionally, nationally or globally to improve the well-being of people around you. You might be a member of a volunteer organization, grass-roots initiative, etc.
Professional development: You strive for continuous personal and professional development. You are courageous in undertaking new projects, which move you out of your comfort zone. You show willingness to develop both intellectual capacity and emotional intelligence (empathy, self-awareness and social skills).

Fit in the AYD Participant Profile.

18 years or older.

BA University Degree/Relevant Diploma courses/Relevant work experience 

English proficiency, at least C1 level (assessed on a case-by-case basis depending on the interview, we encourage candidates who do not meet this language

requirement

to still submit their application.).**

Rules and Regulations for AYD Participants 2023/2024 document accepted.
SEE HERE
In order to obtain the Executive Diploma in the Art of Diplomacy (EDAD), AYD Participant must meet the following requirements:

Attend at least 6 out of 8 Sessions

Pass the Final Exam

Submit and successfully pass a Policy Paper between 1,000 and 2,000 words.
1850,00 EUR*
8900,00 PLN
Tuition Fee Does Not Cover

Accommodation & meals

Visa, insurance & travel expenses
*For Early Birds: 10% discount

4 Sessions in Warsaw

4 Online Sessions

All course materials

Inauguration and Graduation Ceremony with VIP Guests

140 hours of hands-on diplomatic training

15 Study Visits

5 Meetings of Leadership Development Groups

Coffee breaks during all live sessions

Executive Diploma in the Art of Diplomacy
Phone numbers
Mobile number: (+48) 534 625 606