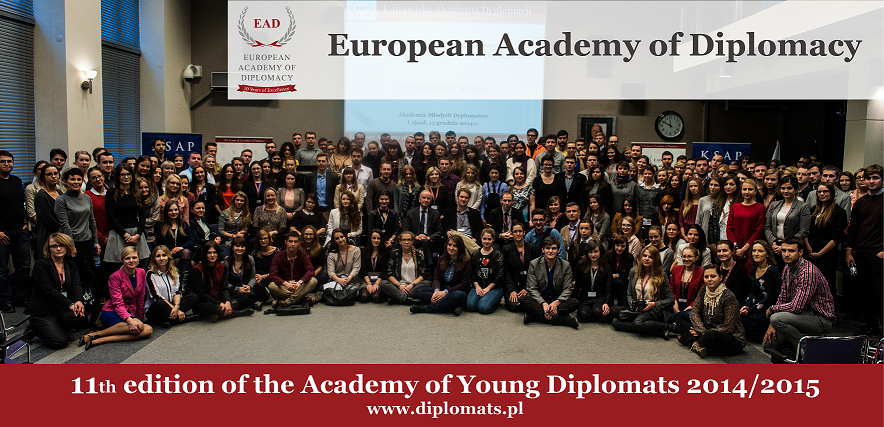 Conference of the 11th edition of the Academy of Young Diplomats
The European Academy of Diplomacy kindly invites you to join us for an open conference, co-organized with the Faculty of International and Political Studies of University of Łódź, entitled "Poland and Germany: How to Respond to Russia?". The event is under the Honorary Patronage of the President of Łódź, Hanna Zdanowska and will take place on 24th January,10:00-18:15 in aula 13 on Lindleya 5a Str.
The opening lecture titled "EU-Russia-Ukraine Bermuda Triangle: what disappears, what survives" will be delivered by Dr. Jacek Saryusz-Wolski, Member of the European Parliament.
The conference will be devoted to the Russian policy toward Eastern Europe and its changes in three areas: UE-Russia relations, energy security and the concept of modern politics in Russia.
To download the program, click here. The working language will be English.