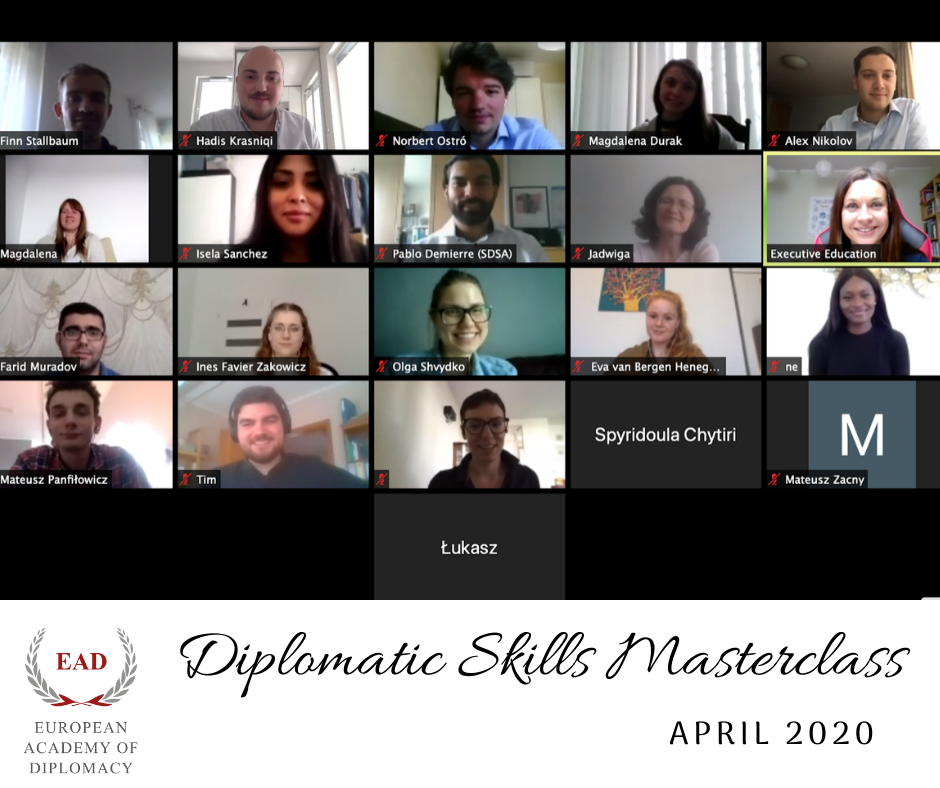 Diplomatic Skills Masterclass (virtual classroom) has kicked off!
Today we have launched the 15th edition of our program entitled "Diplomatic Skills Masterclass", for the first time in virtual classroom format! We are happy to introduce you to a very ambitious and diverse group of 20 participants from 14 countries: Azerbaijan, Mexico, Bulgaria, Germany, Switzerland, Portugal, Poland, Greece, Nigeria, Netherlands, Ukraine, Kosovo, Slovakia and Argentina! It was an incredible first day and we are all looking forward to tomorrow's lectures on Public Diplomacy and Cultural Differences. Then during the next day of the Diplomatic Skills Masterclass: Leadership and Team Management, Etiquette and Diplomatic Protocol and Savoir-Vivre.
Join our upcoming 16 edition, 16-20 September! More information soon.