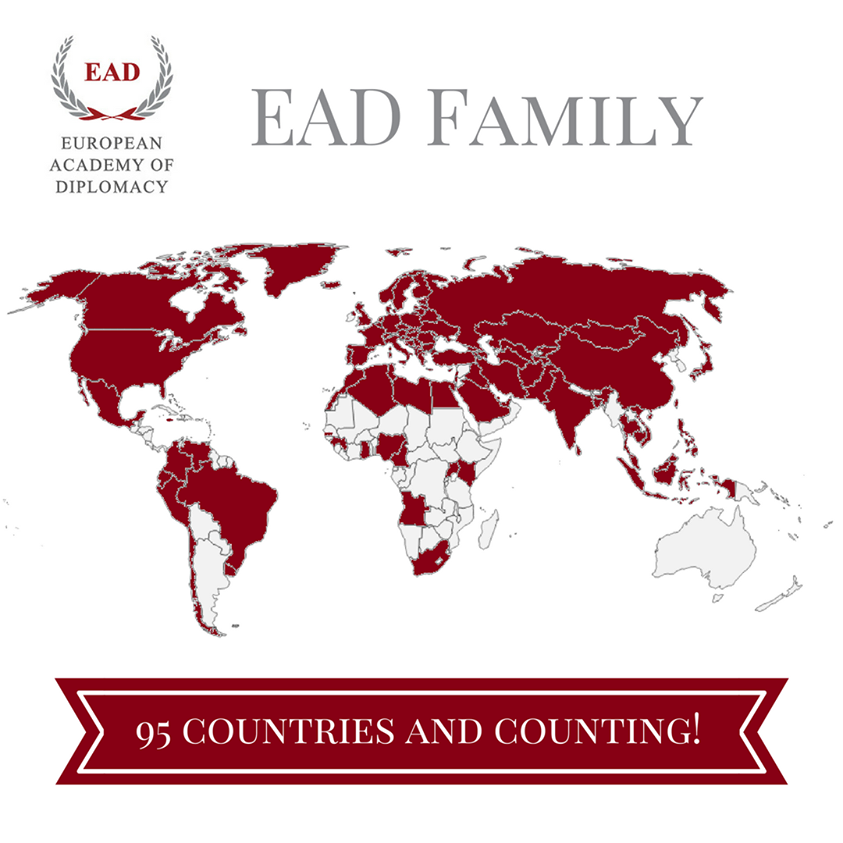 EAD Family!
Participants of our courses come from 95 countries!
Over the last 13 years European Academy of Diplomacy has hosted attendees from 95 countries. Our courses are a great opportunity to meet extraordinary individuals from different cultures.
Now we are waiting for the rest of the world to join our family!