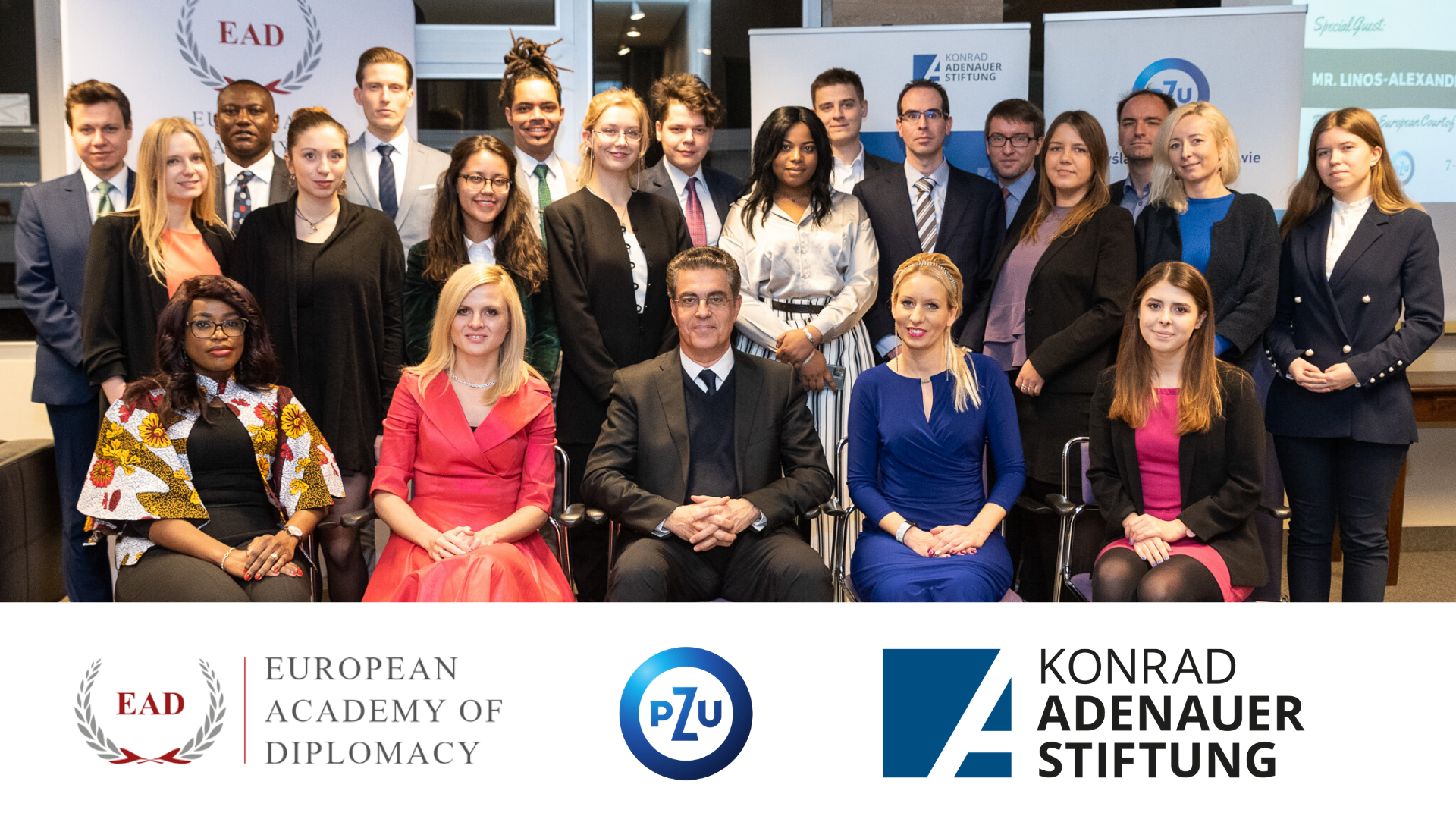 European Diplomacy Workshop 2020
European Diplomacy Workshop is a program organized under the umbrella of the European Academy of Diplomacy.  During the development of the EAD, participants are involved in lectures that allow them to interact with both lecturers and other participants. During the 5 days program, lectures in relation to EU Policy, EU-China Relations, and Decision-Making Process are delivered from the hands of highly qualified professionals in each matter. Among our prestigious lecturers are Prof. Katarzyna Pisarska (Director of the European Academy of Diplomacy), Prof. Dominik Mierzejewski (University of Łódź), Dr. Kerry Lonhurst (Collegium Civitas), Joshua M. Burgin (Strategic Development Advisor), Dr. Małgorzata Bonikowska (President of the Centre for International Relations), Dr. Bartłomiej Nowak (Vistula University), Marchin Bużański (President of Global Leader.PL) and Witold Naturski (Deputy Head of the European Commission, Representation Office in Poland).
The program is organized thanks to the support of Konrad Adenauer Stiftung and PZU.