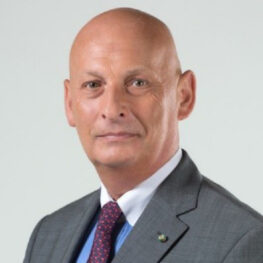 Tomasz Orłowski
Ambassador of the Republic of Poland to France and the Principality of Monaco (2007-2014). Deputy Minister of Foreign Affairs (2014). Ambassador of Poland to Italy and the Republic of San Marino (2015-2017)
Ambassador of the Republic of Poland to France and the Principality of Monaco (2007-2014). Deputy Minister of Foreign Affairs (2014). Ambassador of Poland to Italy and the Republic of San Marino (2015-2017)
Tomasz Orłowski, ambasador ad personam, PhD in History. Professor at the Andrzej Frycza Modrzewski University in Cracow, and visiting professor at the Paris School of International School and the Paris Institute of Political Studies (Sciences Po). Orłowski studied archeology and historical studies at the University of Łódz and the Nicolaus Copernicus University in Toruń, as well, French literature and comparative and medieval civilizations at the University of Poitiers. A graduate of the Institute of Advanced Studies in National Defense (Institut d'Haures Études de la Défense Nacional) in Paris.
He has worked in the Ministry of Foreign Affairs from August 1990 until September 2021. He was the Deputy of the European Department (1994-1996),  The United Nations Systems  and Global Issues (2004). Ambassador and Director of Diplomatic Protocol (2005-2007). Also secretary, counsellor for the Embassy of the Republic of Poland in Paris (1990-1994), minister-counsellor, then minister of the Republic of Poland in Rome (1996-2001).  Secretary General of the Polish National Commission for UNESCO and member of the Executive Board of UNESCO (2001-2004).
Ambassador of the Republic of Poland to France and the Principality of Monaco (2007-2014). Deputy of Foreign Affairs (2014). Ambassador of the Republic of Poland to Italy and the Republic of San Marino (2015-2017).
Gives lectures on international relations and diplomacy at the University of Warsaw, College of Europe, Warsaw School of Economics, Naval Academy of the Heroes of Westerplatte and Academy of War Studies. Director of MBA Public Diplomacy at AFiB Vistula. Member and correspondent of the French Academy of Moral and Political Studies). Author of many publications, protocol manuals  and diplomatic practices.