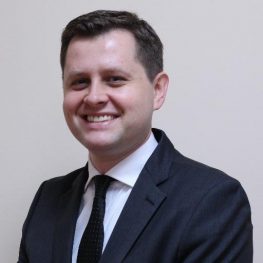 Wojciech Dzięgiel
Is the Executive Director and Member of the Board of the Casimir Pulaski Foundation – the leading foreign-policy think-thank in Poland and the "Best EU International Affairs Think Tank" as awarded by the Prospect Magazine in 2017. Since 2015 he is also the Head of the Organizing Committee of the Warsaw Security Forum. A career diplomat, has […]
Is the Executive Director and Member of the Board of the Casimir Pulaski Foundation – the leading foreign-policy think-thank in Poland and the "Best EU International Affairs Think Tank" as awarded by the Prospect Magazine in 2017. Since 2015 he is also the Head of the Organizing Committee of the Warsaw Security Forum.
A career diplomat, has previously worked at the Ministry of Foreign Affairs of Poland (2006-2015). His postings included Toronto, Canada (2006-2011) and Dublin, Ireland (2011-2015). He is a lawyer by training, having specialized in Public International Law and has graduated from the Hague Academy of International Law (2002) and Utrecht University (2003).
As a strong advocate of more women voices in foreign policy, Mr. Dzięgiel was the initiator and later founding member of the Polish Chapter of Women in International Security (WIIS Poland).
Other Events