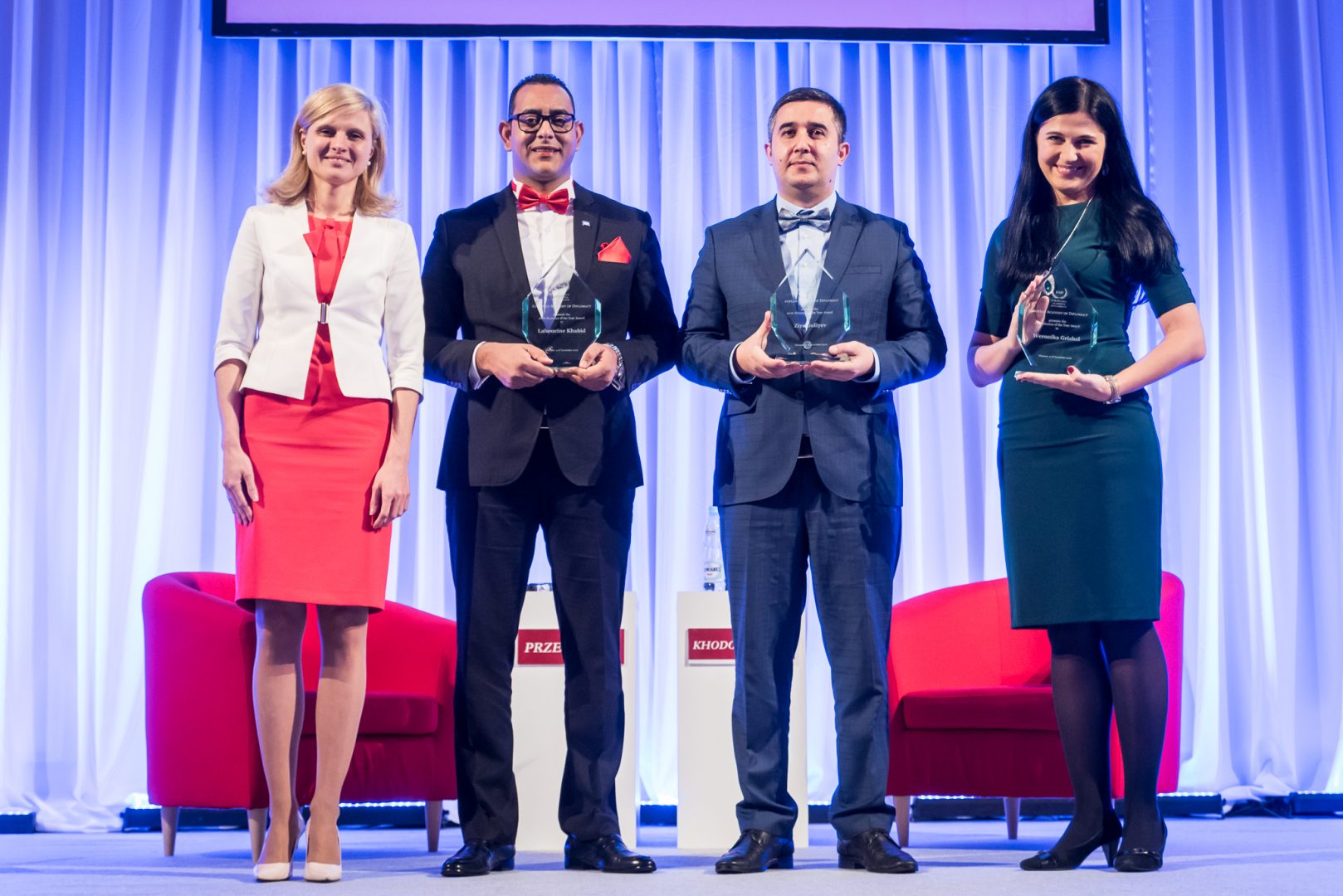 2016 Alumni of the Year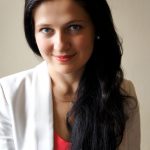 Weronika Grishel
Weronika Grishel is a PhD-student at the Cracow University of Economics, researching city-branding. She was a lecturer at the Yanka Kupala State University, which she graduated. She is a graduate of the Academy of Young Diplomats program in 2011, has had fellowships at the University of Siena and the Vital Voices Programme. She has been a speaker and participant of numerous conferences, as well as an assistant of the European Place Marketing Institute. Weronika was the Coordinator of Main Events at the World Youth Day (WYD), Cracow, 2016 and was responsible for the preparation and production of five main events with the participation of Pope Francis (during the Opening Ceremony with 500 000 participants and near 2 mln at the final event). She also prepared the Thanksgiving WYD concert for 15 000 participants in Tauron Arena Cracow.
Alumna of the 8th Edition of Academy of Young Diplomats.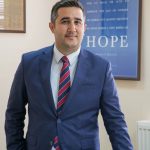 Ziya Guliyev
Ziya Guliyev is a graduate of the University of Essex in the United Kingdom. From 2006 to 2014, Ziya worked for different NGOs, such as Social Strategic Research Center (2006-2008), Law and Development Center (2008-2010), Democracy Study Public Union (2010-2012), Public Association for Assistance to Free Economy (2012-2014), and legal researcher at Human Rights Watch (2015-2016). In 2009, he established the Center For Legal Initiatives, which mainly deals with protection of civil and political rights, human rights education and conducting advocacy work before the United Nations Treaty Monitoring Bodies. Since May 2016, he is a founder of the Human Rights Academy, the first human rights education platform in Azerbaijan.
Alumnus of the 2015 Visegrad School of Political Studies Meets Eastern Partnership.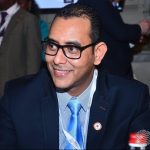 Lahoucine Khabid
Lahoucine Khabid was born in Southern Morocco, he graduated from University of Arkansas and Utrecht University in Netherlands as well as Kwazulu-Natal University in South Africa. Lahoucine is the founder of Atlas Center for Diplomatic Studies in Morocco, where he serves his community promotimng youth and women empowerment as well as promoting interfaith dialogue. He has also been a guest for local and regional media debates on the Western Sahara conflict. Lahoucine was nominated by the Swiss renowned Crans Montana as a Young Leader of Tomorrow in June 2015. Lahoucine is a founding member, together with imminent former President of Romania H.E Emil Constantinesco and other UN diplomats, "Multi track Council for SDG's and the Culture of peace in New York". Lahoucine currently lectures at Cadi Ayyad University in Marrakesh, Morocco.
Alumnus of the 2013 European Diplomacy Workshop