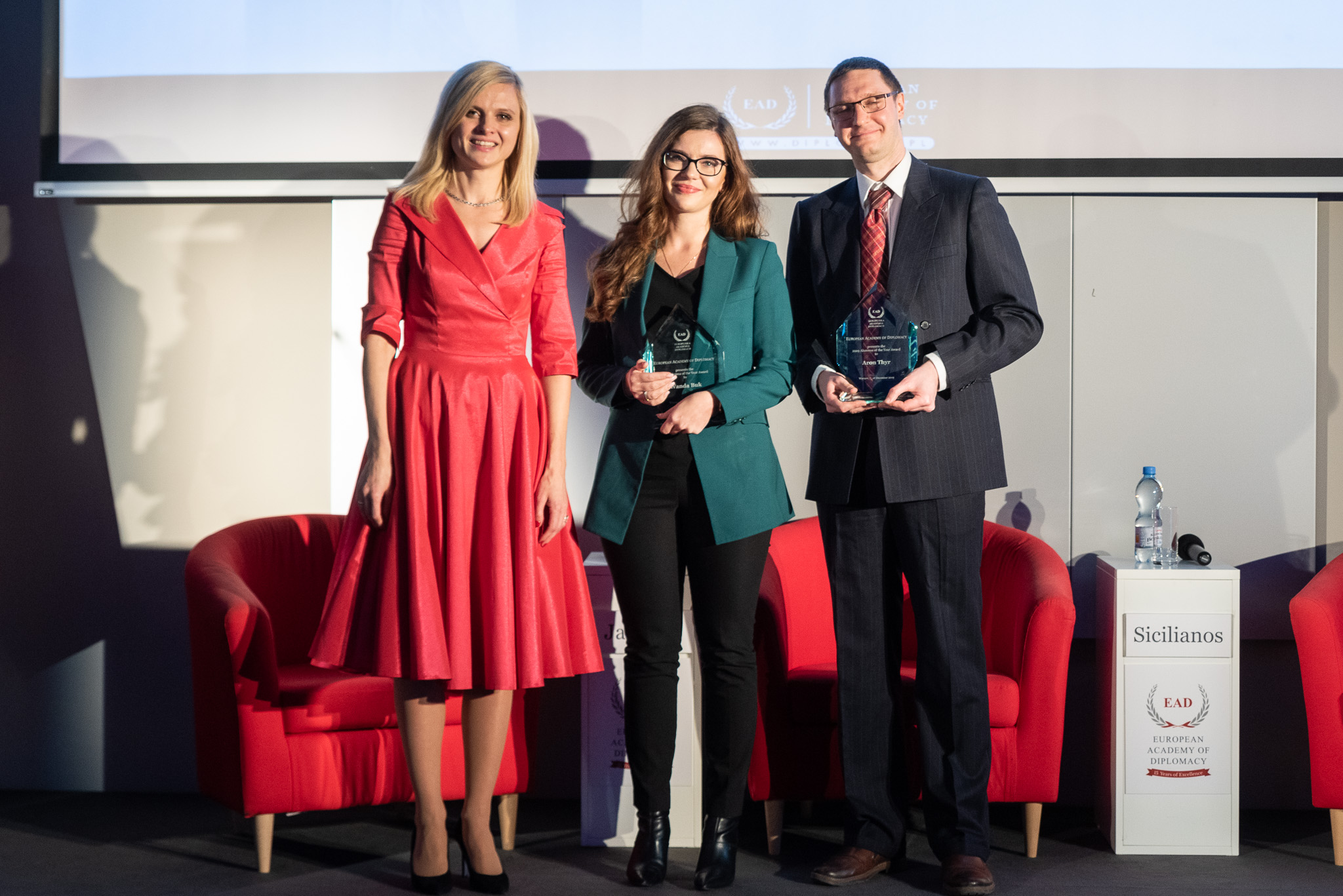 2019 Alumni of the Year Awards
On December 7th, during the 2019 Commencement Ceremony, the European Academy of Diplomacy has distinguished two of its former graduates with the annual Alumni of the Year Award. The 2019 laureates are: Ms. Wanda Buk (Poland) and Mr. Aron Thyr (Sweden). The recipients received their award from the European Academy of Diplomacy Director, Prof. Katarzyna Pisarska.
The aim of the Alumni of the Year Award is to highlight the significant achievements of EAD's graduates, who come from more than 110 countries. The awardees are chosen on the basis of their accomplishments in the areas of diplomacy, international relations expertise, social entrepreneurship and civic activism. Throughout their work the awardees are expected to embody the values of the European Academy of Diplomacy: Respect & Dialogue, Co-ownership, Empowerment and Ethical Engagement.
2019 Alumni of the Year: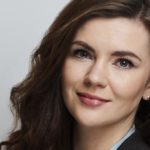 Wanda Buk
Alumna of the 9th edition of the Academy of Young Diplomats
Wanda Buk has been working as Undersecretary of at the Ministry of Digital Affairs of the Republic of Poland since July 2018. Wanda Buk is also the director of the Digital Poland Project Centre. She managed the institution responsible for the implementation of European funds earmarked for the digitisation of Poland. She graduated from the Faculty of Law and Administration at the University of Łódź, as well as the Faculty of French Business Law at the Université de Poitiers in France. She completed her attorney's training in Poland, where she obtained the title of attorney in 2017. She also graduated International Military Relations at the War Studies Academy, postgraduate studies at the Warsaw School of Economics and the Leadership Academy for Poland. In recognition of her work, she was rank by Gazeta Prawna among the 50 most influential lawyers in Poland in 2018.
Aron Thyr
Alumnus of the 13th edition of the Academy of Young Diplomats 
Aron Thyr is currently based in Stockholm, Sweden where he is active as a management consultant within public administration. He has an extensive business background previously working for the global consulting firm Accenture in Prague, Czech Republic. Besides his current professional career in business, Mr Thyr is also a member of the global organisation "Young Professionals in Foreign Policy". He is further an honours graduate from the European Academy of Diplomacy and was elected a "New Security Leader" at the Warsaw Security Forum in 2019. During 2012 – 2014 Mr Thyr participated in the Nordic Research School on International Business (Nord-IB), including academic institutions in Scandinavia, United Kingdom and the Baltic states. Mr Thyr holds as Master of Science in Business and Economics, as well as a Master of Arts in Theology from Uppsala University in Sweden.