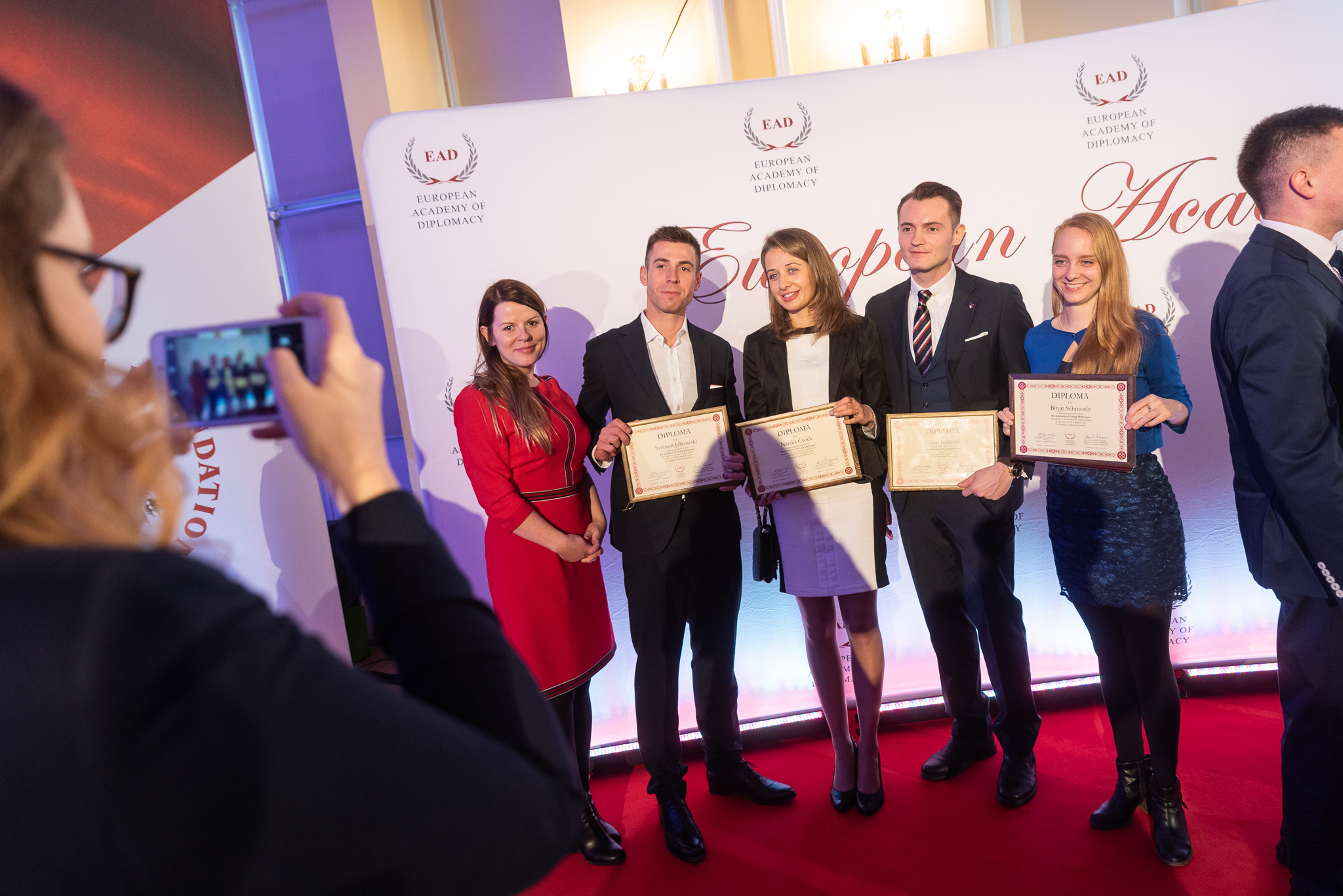 Complementary Admission of the AYD 2020/2021 is open now!
A complementary round of application to join the EAD flagship program "Academy of Young Diplomats 2020/2021" is now open!
Do not miss this opportunity to join us in the next AYD edition!
Due to the extremely high interest in our flagship program of the Academy of Young Diplomats, we are happy to announce that the application process has been reopened! The number of spots is limited.
Every year since 2004, the Academy of Young Diplomats (AYD), accredited by the Ministry of Education of Poland, empowers more than 100 exceptional talents through unique practical exercises, study-visits to Embassies and International Organizations, and special Leadership Development Groups.  
The Academy of Young Diplomats is a year-round program consisting of 6 three-day sessions spread throughout the academic year which counts for more than 140 hours of hands-on diplomatic training. Highly qualified professionals are in charge of the workshops to ensure participants the best level education. In addition, the AYD participants get to take part in the Warsaw Security Forum, one of the biggest security conferences of Central Europe. 
AYD participants are offered:
3 Specializations: International Organizations, International Security, Polish Foreign Service

140 Hours of hands-on diplomatic training

12 Study-visits to Embassies, international organizations and government agencies in Warsaw

5 Online Meetings with inspiring world leaders

5 Meetings of the Leadership Development Groups

1 Executive Diploma in the Art of Diplomacy issued by the European Academy of Diplomacy
The AYD 2020/2021 program structure includes:
5 Three-days sessions in Warsaw (December 2020 – June 2021)

1 Two-day workshop session in Cracow (January 2021)

1 Full participation in the world-renowned 2021 Warsaw Security Forum (November 2021)
In case of any further questions, please contact the AYD Program Coordinator, Ms. Yaroslava Kotvytska at ykotvytska@diplomats.pl. 
Application deadline:  30 October
#AYD #FutureLeaders