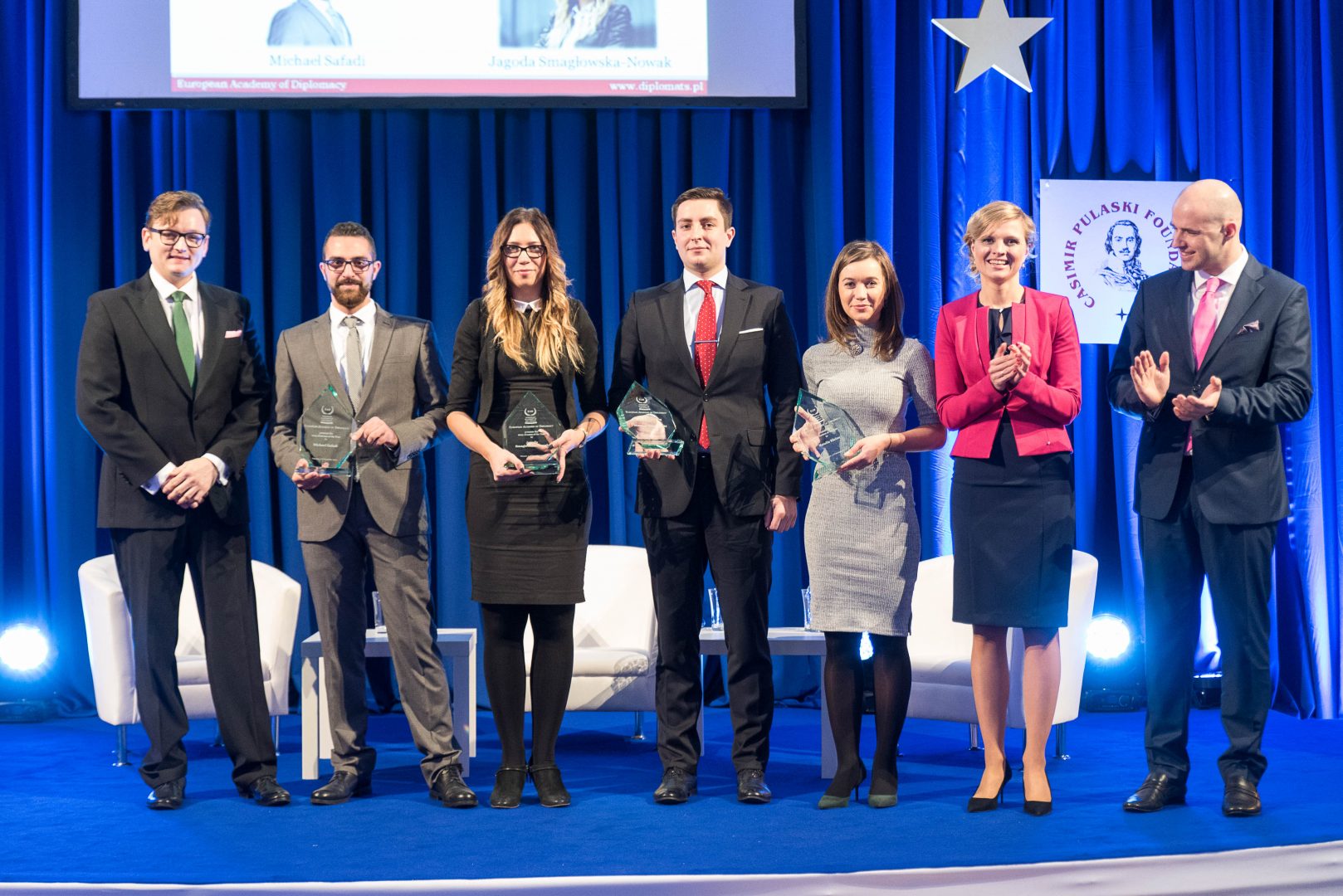 Nominate the 2016 Alumni of the Year
Dear Alumni, we are waiting for your nominations for the 2016 Alumni of the Year Award! While we pride ourselves in choosing some of the most promising young leaders and contributing to their development, it is our Alumni who continue to achieve and embody the values of the European Academy of Diplomacy's – Respect & Dialogue, Co-ownership, Empowerment and Ethical Engagement.
To nominate yourself or another alumni, please complete the online application by 31 October 2016 with the following information:
– Full name and contact details of nominee
– EAD Program and Year
– Basis of Nomination (Why should this Alumni receive the award)

Nomination form is available here.