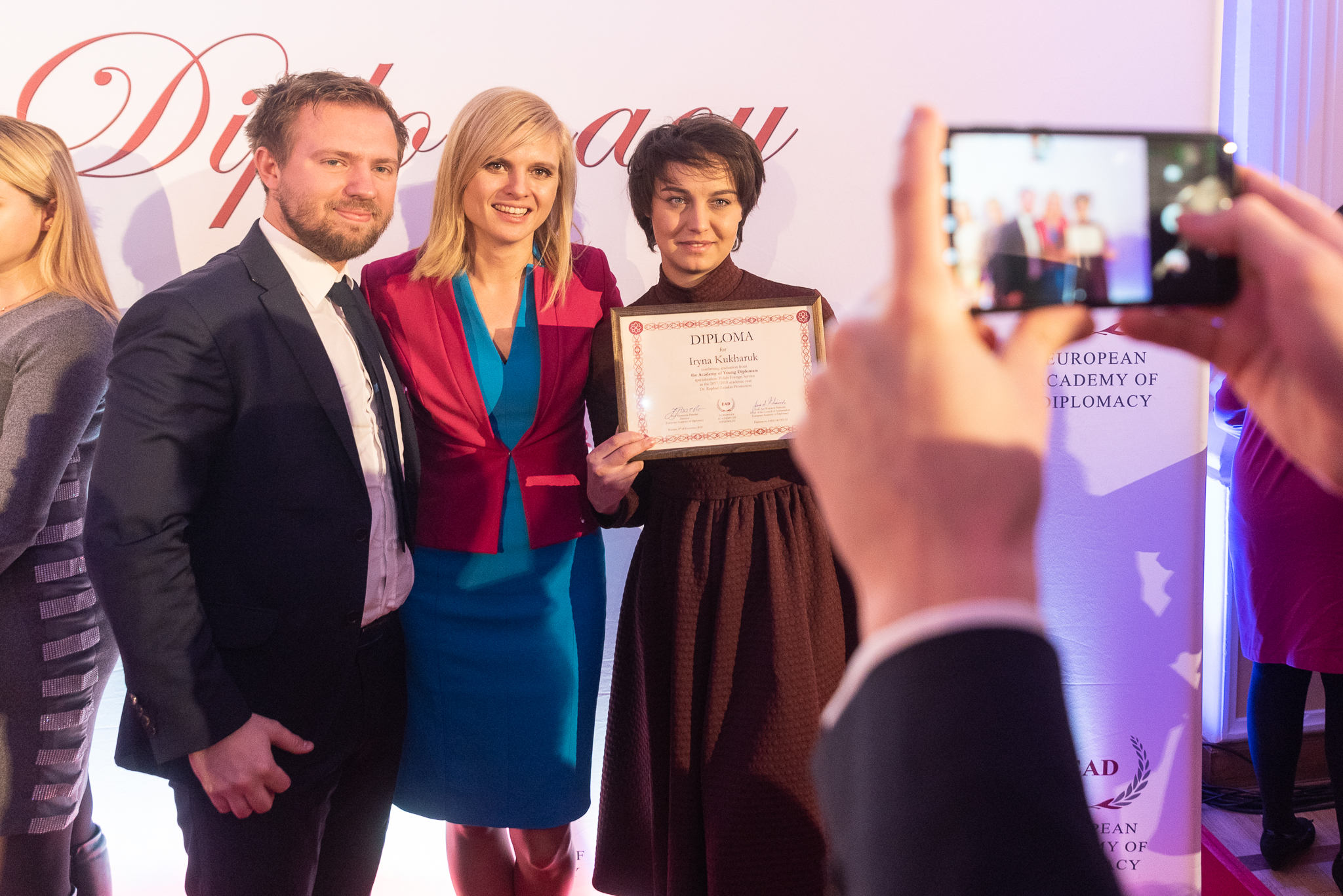 The Early Birds Admissions for the Academy of Young Diplomats 2021/2022 is now open!
Every year since 2004, the Academy of Young Diplomats (AYD), accredited by the Ministry of Education of Poland, empowers the future generation of leaders with a selected cohort of more than 100 promising talents from around the world through a one-of-a-kind training experience. Save your spot in the best European Diplomacy Program among more than 3000 graduates from over 60 countries.
The Academy of Young Diplomats is a year-round diplomatic program of more than 140 hours of hands-on diplomatic training. Highly qualified professionals and experts are in charge of the workshops to ensure the highest quality of education. In addition, the AYD participants get to take part in the Warsaw Security Forum, one of the biggest security conferences of Central Europe. 
The Academy of Young Diplomats 2021/2022 edition will be enriched by online modules connecting the groups with world leaders from all around the world.
The 2021/2022 program structure includes:
3 Live Sessions in Warsaw*

1 Live Session in Cracow*

4 Online Sessions*

1 Participation at the world-renowned Warsaw Security Forum 2022

1 Inauguration and 1 Graduation Ceremony with Special VIP Guests
*Depending on the pandemic situation, the format and location of the sessions can be modified. 
AYD participants are offered:
3 Specializations: International Organizations, International Security, Foreign Service

140 Hours of hands-on diplomatic training

15 Study-visits to embassies and international organizations based in Warsaw and abroad

5 Meetings of the Leadership Development Groups

1 Executive Diploma in the Art of Diplomacy issued by the European Academy of Diplomacy

Post-program networking with AYD's active leaders through the AYD Alumni Club
Applications deadline:  30 April 2021
Learn more about the Program here: http://bit.ly/32JUK8Y
Apply here: https://bit.ly/3uCsX8y
In case of any further questions, please do not hesitate to contact the AYD Team at academy@diplomats.pl.
#AYD #FutureLeaders