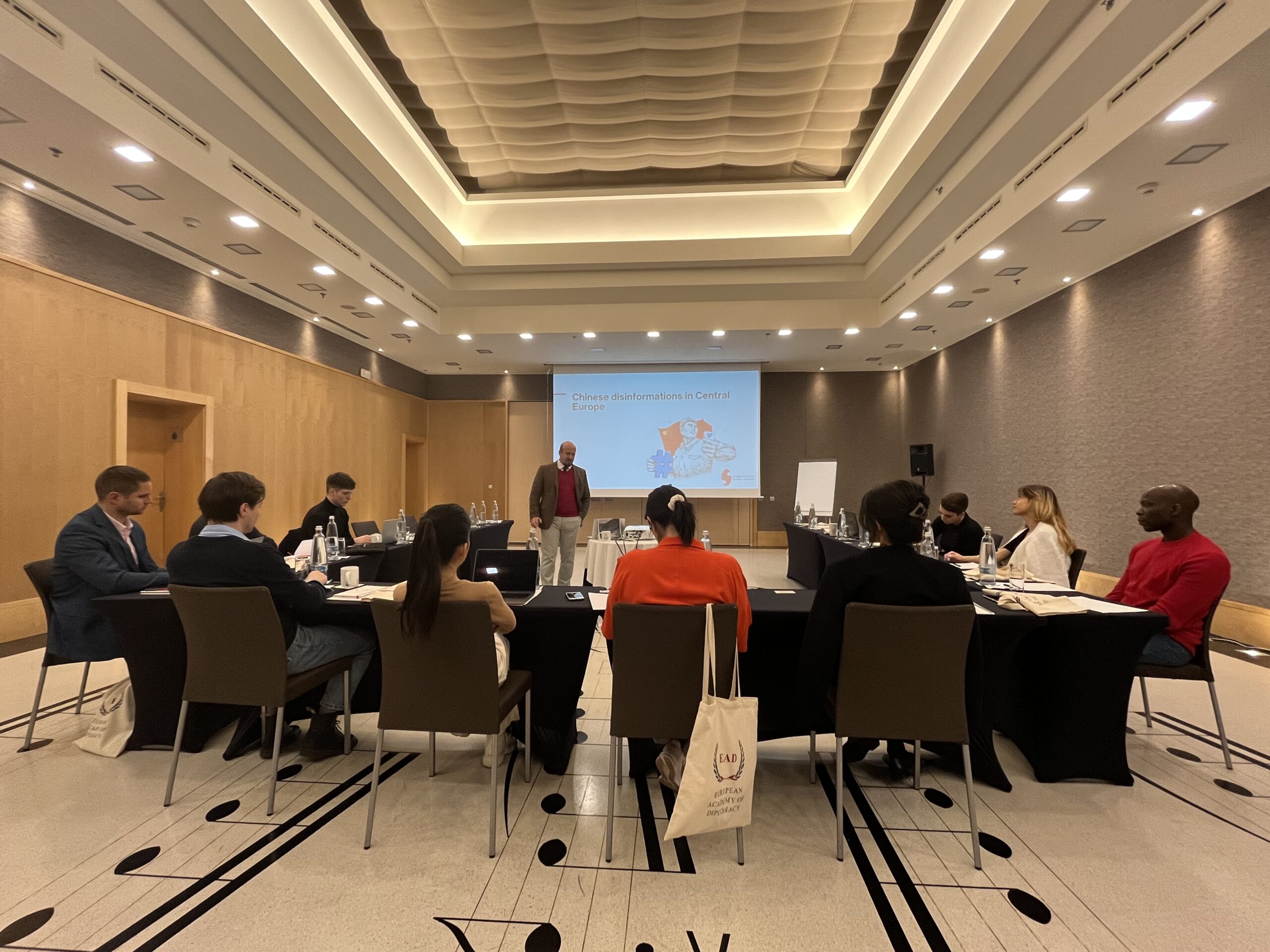 United 4 News – 2022 wrap-up!
In 2022, we have launched yet another edition of the United 4 News – Building Democratic Resilience against Disinformation project. The main objective of the program is to build resilience against disinformation in Central and Eastern Europe.
Between September 17–19, 2022, we welcomed a group of 15 civic and political leaders from V4 countries and Ukraine for a first in-person session in Warsaw. The group was well-equipped with the means to recognize information disorders and fight them in the news, on social media platforms, and in their immediate surroundings. They had trainings on various aspects of disinformation, including Disinformation in traditional and modern forms of media, and Russian disinformation in Poland since the outbreak of war in Ukraine. They also had a class on Using open-source tools to identify and expose disinformation with Givi Gigitashvili, expert on disinformation from the Atlantic Council, Warsaw office.
Between December 9-11, 2022, we welcomed our participants for a second in-person session in Prague. The group learnt about different ways to conduct their workshops on disinformation. They had trainings on Public Speaking and Countermeasures against malign foreign interference in elections and specific, locally-important topics: Disinformation campaigns and Legal Aspects of Fighting Disinformation in Czechia. We have cooperated with experts from Prague Security Studies Institute and European Values Center for Security Policy.
The group also had a chance to meet with the Senior Director for Europe at the National Endowment for Democracy, Assia Ivantcheva, to talk about the importance of media literacy and supporting local initatives. They also explored the beautiful city of Prague and enjoyed the Christmas markets.
We want to thank everyone who participated and our partner, the National Endowment for Democracy, for making this year a success.
See you in Tallinn for the third in-person session!