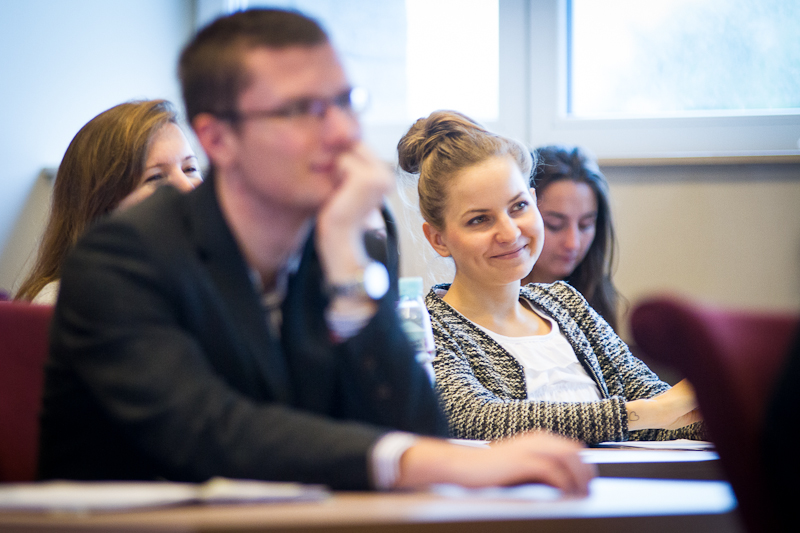 Last round of recruitment to the 13th Edition of the Academy of Young Diplomats has been open!
Academy of Young Diplomats is the only Program like this in Poland and annually it brings together over 200 people from 50 different countries. In the international environment, participants broaden their experience and gain new knowledge in the field of diplomacy. To quote one of our graduates: Academy of Young Diplomats is a breeding ground for future leaders.
8 REASON WHY THIS PROGRAM IS FOR YOU:
Participants of AYD are people at the beginning of their careers with similar AMBITIONS, INTERESTS and PASSIONS. Thanks to that they are SUPPORTING each other throughout the path to the top of the diplomatic career. Many of our graduates have high positions in international organizations and the Polish Ministry of Foreign Affairs;

Participants of AYD establish NEW FRIENDSHIPS and afterward JOIN the ALUMNI NETWORK of more than 5,000 members from all around the world;

Participants of AYD gain their unique experience by choosing from 3 EXCEPTIONAL SPECIALIZATION – two in English (INTERNATIONAL ORGANIZATIONS, INTERNATIONAL SECURITY) and one in Polish (POLISH FOREIGN SERVICE), where they discuss topics such as Diplomatic Protocol, the Structure of the European Union, NATO, UN, Working with the Media, Diplomatic Savoir-Vivre, Public Speaking, and much more;

Participants of AYD learn from WORLD KNOWN SPEAKERS from the field of politics and science (in previous editions our guests were: prof. Władysław Bartoszewski, prof. Zbigniew Brzezinski, prof. Danuta Hübner, President Aleksander Kwasniewski, President Lech Walesa, prof. Grzegorz W. Kolodko Senator Richard Lugar, Dr. Wlodzimierz Cimoszewicz, Dr. Aleksandr Milinkievich, President of Lithuania Valdas Adamkus and Dr. Javier Solana);

Participants of AYD get more than 70 HOURS OF HANDS-ON TRAINING, conducted by trainers-practitioners who on the daily basis work in the field of diplomacy;

Participants of AYD receive a PRESTIGIOUS GRADUATION DIPLOMA, which is recognized by many institutions around the world;

Participants of AYD during the Program DISCOVER dynamic and inspiring WARSAW;

Participants of AYD gain access to the Career Office with job and internship offers associated with the international relations.
We accept your recruitment documents till 7th of November. JOIN TODAY!