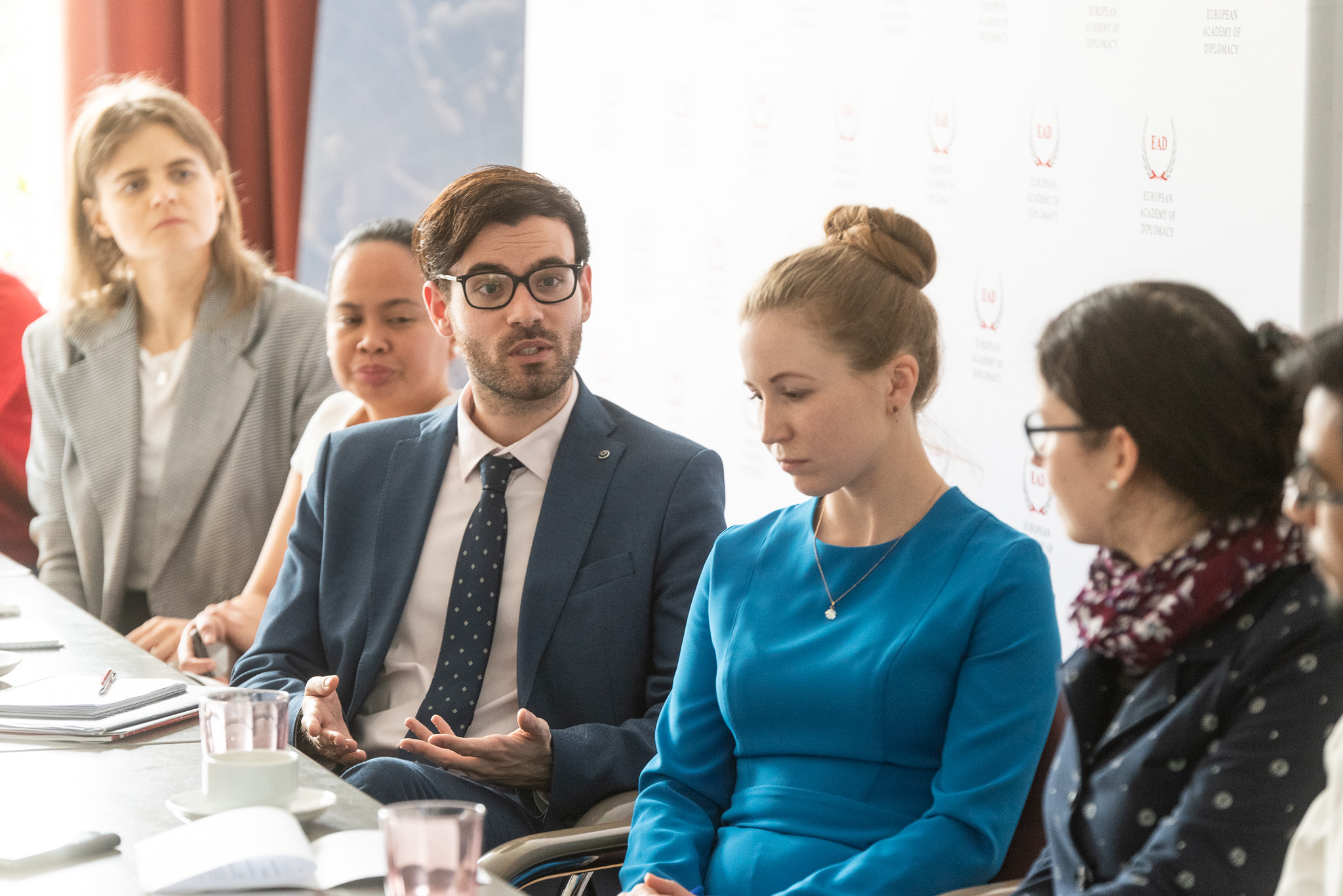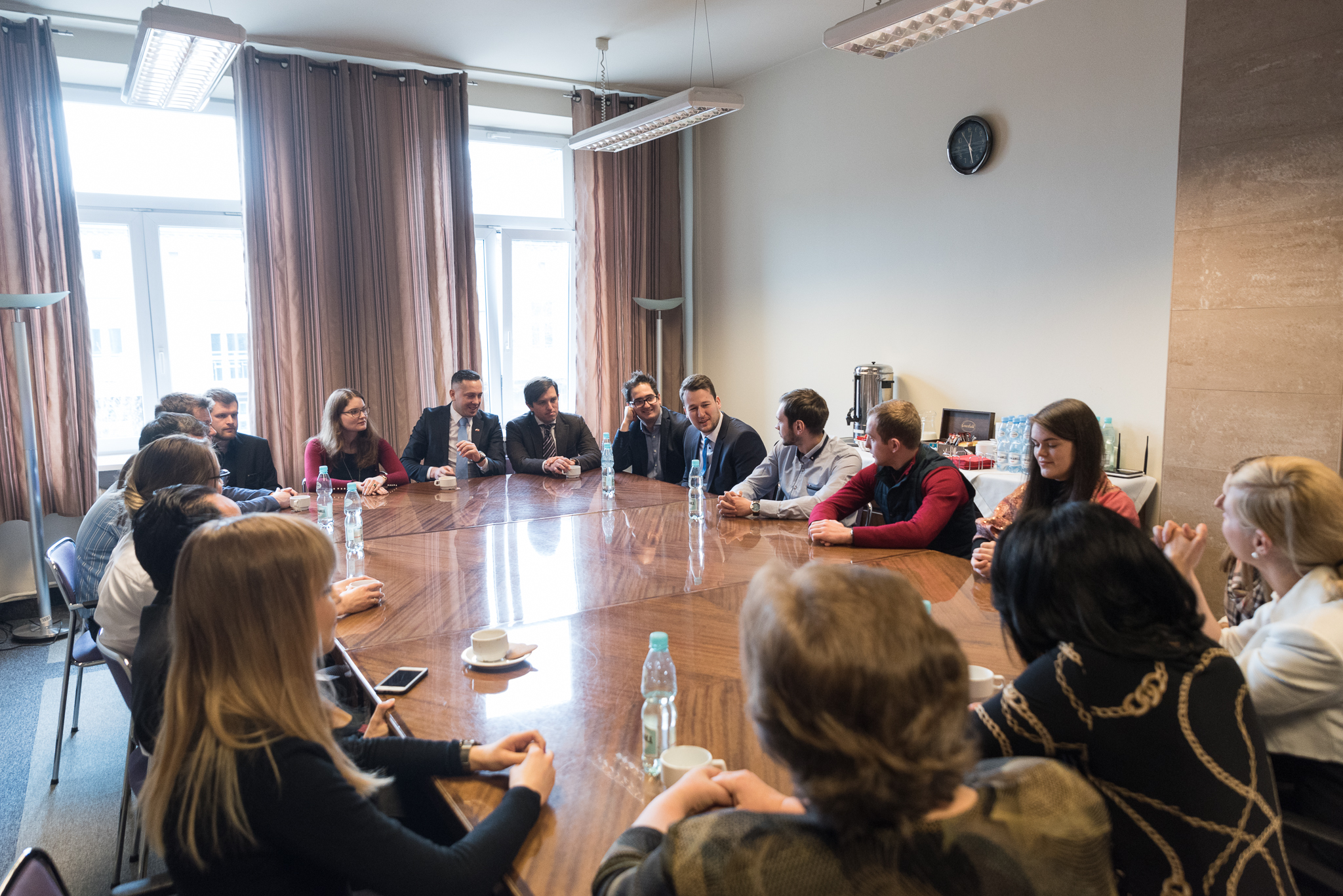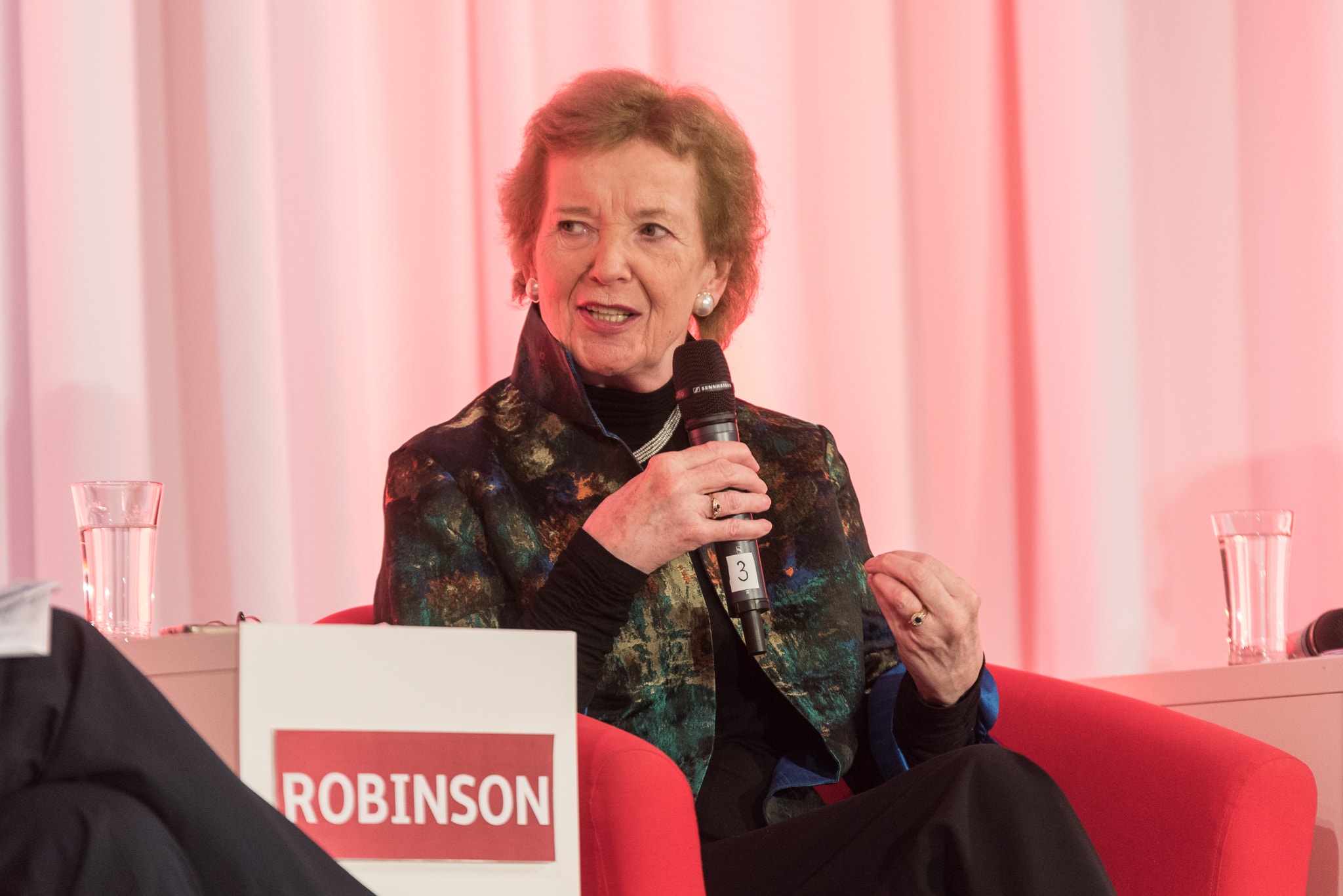 The European Diplomacy Workshop is designed for

emerging political and social leaders, public servants and non-governmental representatives

who are eager to learn how to influence the changing context of their country. The EDW is a forum for exchanging experiences, discussing challenges and developing cooperation, giving participants opportunities to broaden their EU and regional specific knowledge, as well as acquire and practice essential skills necessary for shaping the modern world.
The 

European Diplomacy Workshop

is a week-long programme devoted to the European Union Foreign Policy. Based on expert-led workshops covering Southern and Eastern dimensions of the european neighbourhood policy, relations with China and Russia.
During every edition, participants have the opportunity to meet and receive diplomas from a renowned public figure. Among others the participants of the EDW attended private meetings with Mary Robinson, President of Ireland (1990-1997), Richard Lugar, US Senator (1977-2013), Carl Bildt, Prime Minister of Sweden (1991-1994), Mikhail Khodorkovsky, Russian opposition leader, Professor Danuta Hübner (MEP), Minister Bernard Kouchner, Secretary General Javier Solana, Minister Borys Tarsyuk and Lech Wałęsa, President of Poland (1990-1995).
The programme establishes a network for enhancing better understanding of the European Union and its role in the world among leaders from Europe and beyond. Since 2010, during 18 editions of the EDW, we  have hosted 400 participants from 60 countries in Europe, Africa, North and South Americas, as well as Asia.