Intensive workshop introducing participants to the complexities of the art of negotiation. The course consists of a short introductory section followed by a very intensive workshop led by the trainer during which participants train their negotiation skills and learn new negotiation techniques in practice. Rather than overwhelming participants with raw theories, we emphasize above all practice with a specialist in the field and helping better understand the context within which we will be holding conversations. 
Negotiation is a vital skill for positions linked with sales, contact with clients, and project leaders and managers, among other roles. The awareness and success of a person conducting negotiations depends upon factors such as interpersonal skills, business results obtained during the process – their increase or decrease or individual costs incurred (emotions, stress) of people dedicated to this process.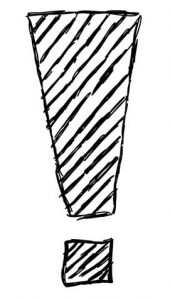 As a result of this we divide negotiation skills into two categories: 
Interpersonal skills – awareness of your emotions and effective management of them, the way you think and the resulting automatic habits of action.

Negotiation skills – key techniques, adapted to the situation and negotiating partner, ensuring the achievement of optimal goals for each party.
This workshop is a starting point for the following specialized trainings:
Advanced negotiations 

Negotiation techniques' workshops

Negotiations in an international context

Public negotiations

Mediation and conflict resolution