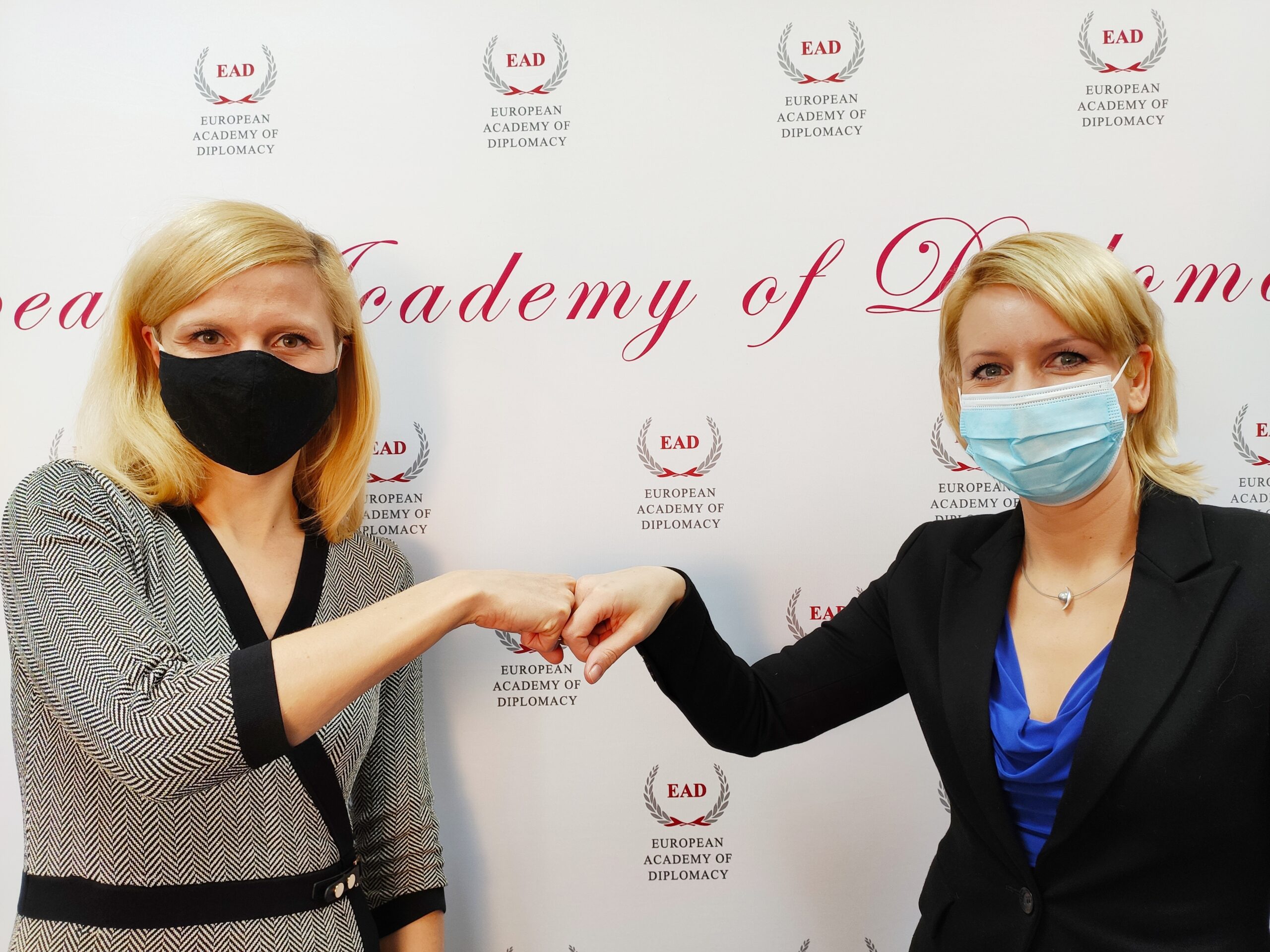 EAD welcomes its new Director
The European Academy of Diplomacy is pleased to announce the appointment of Ms. Natalia Czajkowska, as its new Director and the President of the Managing Board of the Foundation.
Natalia Czajkowska – who has been with EAD since 2017 – will guide the institution in its mission to help shape, sharpen and inspire a new generation of enlightened international leaders committed to undertaking responsibility for a better world. She succeeds Prof. Katarzyna Pisarska – EAD Founder – who after almost 17 years steps down from the Managing Board in order to preside and grow the EAD's Board of Directors.
In her 4 years at EAD Natalia Czajkowska has held a number of leadership positions. She was the Head of the Executive Education Department, Head of the Visegrád School of Political Studies and since September 2019 Member of the Management Board and EAD's Deputy Director.
Natalia's leadership was key to building a strong and vibrant EAD Executive Education Department – said Prof. Pisarska  – She was also the person behind the successful 2020 digitalization revolution at EAD, which resulted in moving over 11 programs and 600 students and participants online. I cannot imagine a better successor – both in terms of understanding EAD's mission and its day-to-day functioning.   
Asked about the plans for the upcoming years, Natalia Czajkowska said that her priority will be to strengthen the international outreach, continuous growth of the Academy and creating a new diverse portfolio of programs in online and hybrid formats.
Natalia has a LLM in Law from the University of Warsaw. She holds an MBA in international business development. She is an expert in this field, particularly in the education and training sector. Before joining EAD she was the Country Manager for a Spanish educational company, managing director at a consulting company and a lawyer.