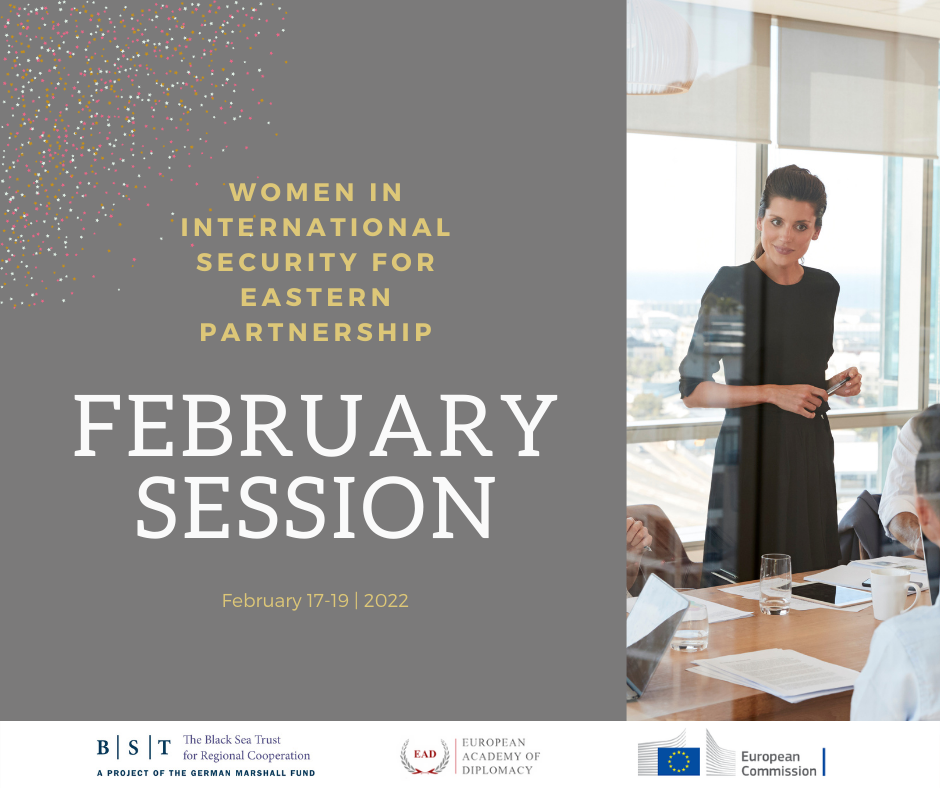 Women in International Security for Eastern Partnership – February session
A leader is the one who knows the way, goes the way and shows the way"- John C.Maxwell
The Women in International Security for Eastern Partnership (WISEP) project, which brings women from Eastern Partnership nations together and empower them, has entered the new year with the February session.
After having successful leadership sessions previously, we will now be focusing on challenges for women in the international security field, as well as regional actions to overcome them. The participants are meeting with internationally recognized personas, who share their hands-on experiences on working in international organizations, women's voices in international negotiations and implementing the 1325 UN agenda.
Hoping to see great developments and further efforts made by our participants!