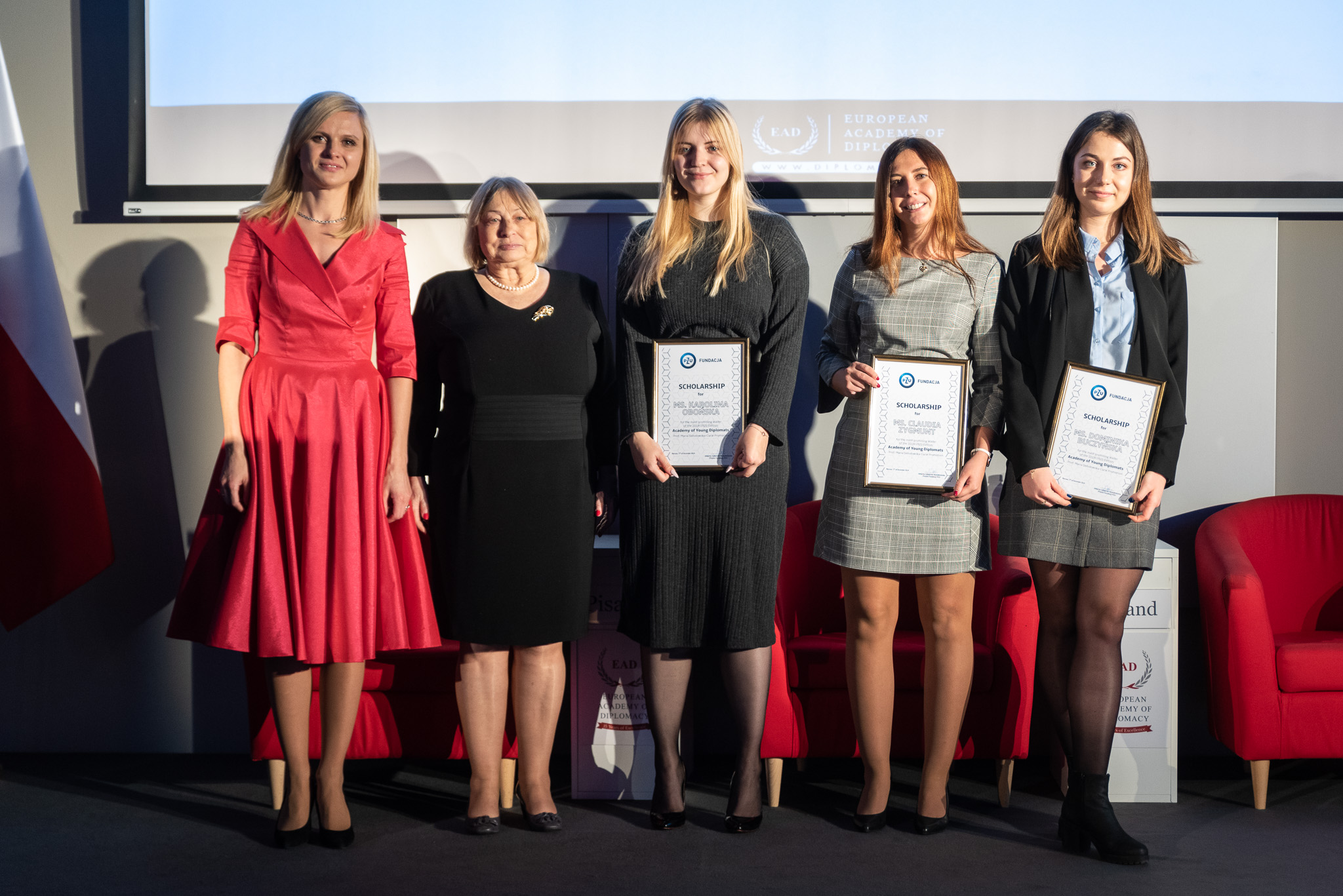 PZU Scholarship Application for the new edition of the Academy of Young Diplomats 2020/2021 is now Open!
With the support of the PZU Foundation,  Scholarships opportunities are going to be granted to the most outstanding Polish candidates applying for the Program of the Academy of Young Diplomats 2020/2021 (AYD). The mentioned project is going to financially support a reduced group of selected Polish leaders contributing to their participation in the upcoming edition of European Academy of Diplomacy's flagship program, AYD. 
The Academy of Young Diplomats edition to be hold throughout the academic year 2020/2021, will bring together over 100 young leaders from over 40 countries who will be taking part on  the corresponding sessions under 3 unique specializations they are able to apply to – two in English and one in Polish (International Organizations, International Security, Polish Foreign Service respectively). 
The PZU Foundation Scholarship shall cover 100% tuition fee of the participation in the Academy of Young Diplomats 2020/2021. The scholarship does not cover the costs of accommodation, transportation and meals (except lunches at the session) throughout the duration of the program.
PZU Foundation Scholarship Requirements:
Fit the AYD Participant Profile
At least Bachelor university degree 
English proficiency, at least C1 level
A CV, a Motivation Letter and at least 2 Recommendation Letters attached to your application form
The Academy of Young Diplomats is a year-round program consisting of 6 three-day sessions spread throughout the academic year which counts for more than 140 hours of hands-on diplomatic training. Highly qualified professionals are in charge of the workshops to ensure participants the best level education. In addition, the AYD participants get to take part in the Warsaw Security Forum, one of the biggest security conferences of Central Europe.
Application deadline:  30 September