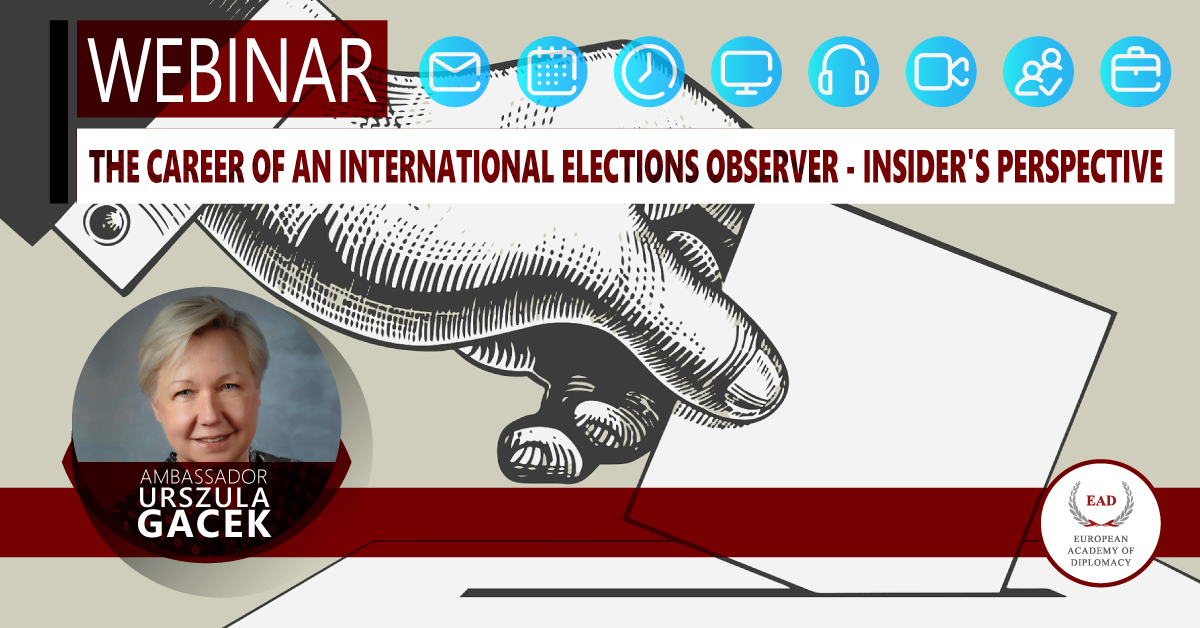 The career of an international elections observer – insider's perspective online webinar
Dreaming to become an International Election Observer? Always wondered what and how observers actually observe during elections? Make use of this chance to put your questions to Ambassador Urszula Gacek, who was selected to be the Head of the OSCE/ODHIR Election Observation Mission to the USA!
Ambassador Urszula Gacek was born and educated in the United Kingdom, a graduate of the University of Oxford. She has lived in Poland since 1991. Amb. Gacek has over 30 years of professional experience as a business analyst, joint stock company CEO, member of both the Polish and European Parliament, and high-ranking diplomat at the Polish Ministry of Foreign Affairs. She served as the Permanent Representative of the Republic of Poland to the Council of Europe and Consul General of the Republic of Poland in New York. She is currently a Member of the Board of the Institute for Strategic Studies in Cracow.
She is also a member of the Council of Ambassadors of the European Academy of Diplomacy. She has delivered different lectures, conducted workshops and taken part in talks with students of the European Academy of Diplomacy. That is why we are able to have this incredible opportunity to host this webinar and talk to her face-to-face. During the webinar, participants will be able to hear about the experience of being the Head of the Election Observation Mission to the USA, as well as ask her questions about this and other missions.
The Deputy Director of the European Academy of Diplomacy, Natalia Czajkowska, will moderate the webinar.
Hurry up to register! Number of places is limited!
Where: before the beginning of the webinar you will receive the zoom link as well as the confirmation of registration on Monday, October 19th the latest.
When:  19th October 16:00-17:00 CEST.
See you on the webinar!