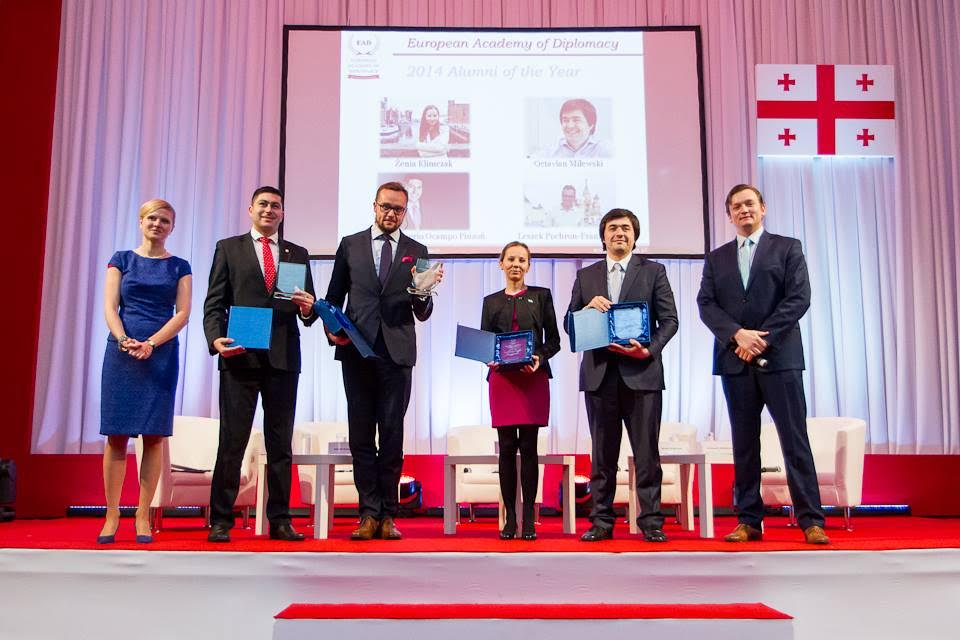 2015 Alumni of the Year Award
The European Academy of Diplomacy is accepting nominations for the 2015 Alumni of the Year Award.
For the second year running, the Alumni of the Year Award aims to highlight the significant accomplishments of our student body, who span more than 50 countries around the world.
While we pride ourselves in choosing some of the most promising young leaders and contributing to their development, it is our Alumni who continue to achieve and embody the values of the European Academy of Diplomacy – Respect & Dialogue, Co-ownership, Empowerment and Ethical Engagement.
The ideal Alumni of the Year will have:
– Significant academic excellence
– Remarkable professional achievements
– Proven track record of community leadership, service and volunteer work.
The award will be presented during the annual Knight of Freedom ceremony at the Inauguration of the 12th edition of the Academy of Young Diplomats. In addition, the winners will receive:
– 1 full scholarship to any of the EAD's programs
– Dinner meeting with 2015 Knight of Freedom recipients
If you have any questions, please do not hesitate to contact the EAD Executive Director, Mr. Jason Worlledge (jworlledge@diplomats.pl)