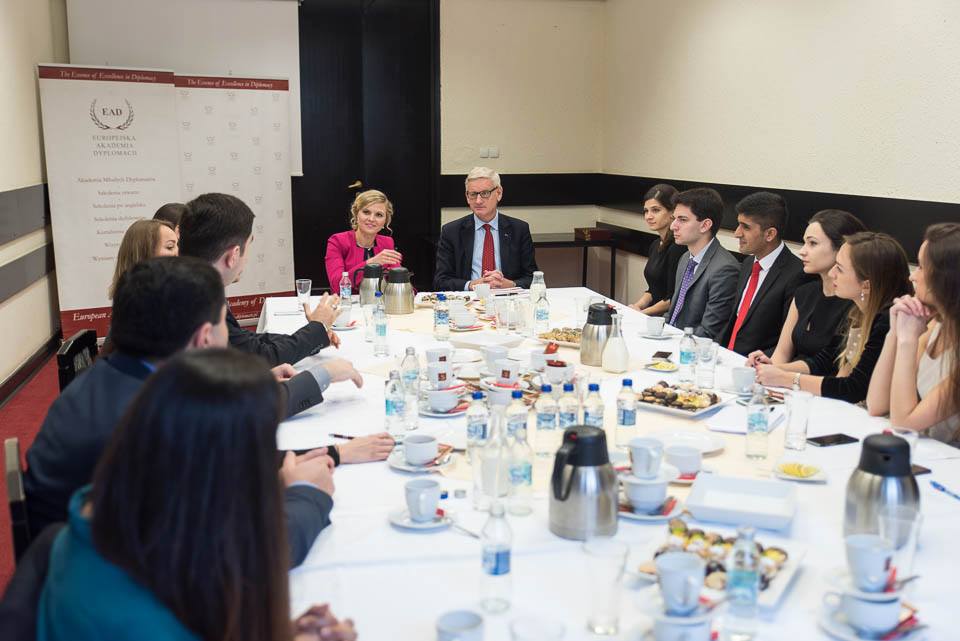 Diplomacy Workshop: Eastern Partnership
From 30th November to 5th December the European Academy of Diplomacy – in cooperation with Konrad Adenauer Stiftung and PZU SA – held the 2015 Fall European Diplomacy Workshop: Eastern Partnership. The EDW is a forum for the exchange of experiences, discussing challenges and developing cooperation between emerging leaders from the EU, Eastern Partnership and the broader European Neighborhood region. The program gathered participants from Albania, Armenia, Belarus, Georgia, Lebanon, Moldova, the Netherlands, Pakistan, Ukraine, United States and Uzbekistan.
The EDW covered topics such as EU-Russia relations, current situation in Ukraine, energy security in EU, eastern dimension of Polish foreign policy, frozen conflicts, as well as hands-on skills training in international negotiations and public speaking.
On the final day of the program, the participants attended a private meeting Mr. Carl Bildt, former Prime Minister of Sweden, who awarded them with diplomas.