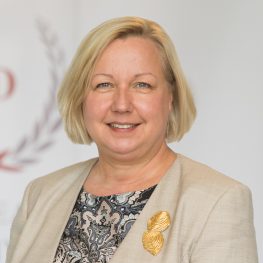 Ambassador Urszula Gacek
Polish Senator (2005-2007), Member of the European Parliament (2007-2011), HEAD OF THE OSCE/OGHIR ELECTION OBSERVATION MISSION TO THE USA (2021)
Urszula Gacek

, born and educated in United Kingdom

, graduate of the University of Oxford, since 1991 lives i Poland. Amb. Gacek has over 30 years of professional experience as business analyst, join stock company CEO, member of Polish and European Parliament, and high ranking diplomat at the Polish Ministry of Foreign Affairs –

she served as the Permanent Representative of the Republic of Poland to the Council of Europe and Consul General at the Consulate General of the Republic of Poland in New York City. Member of the Council of Institute for Strategic Studies in Cracow.
Other Events
Upcoming Courses
Other Courses