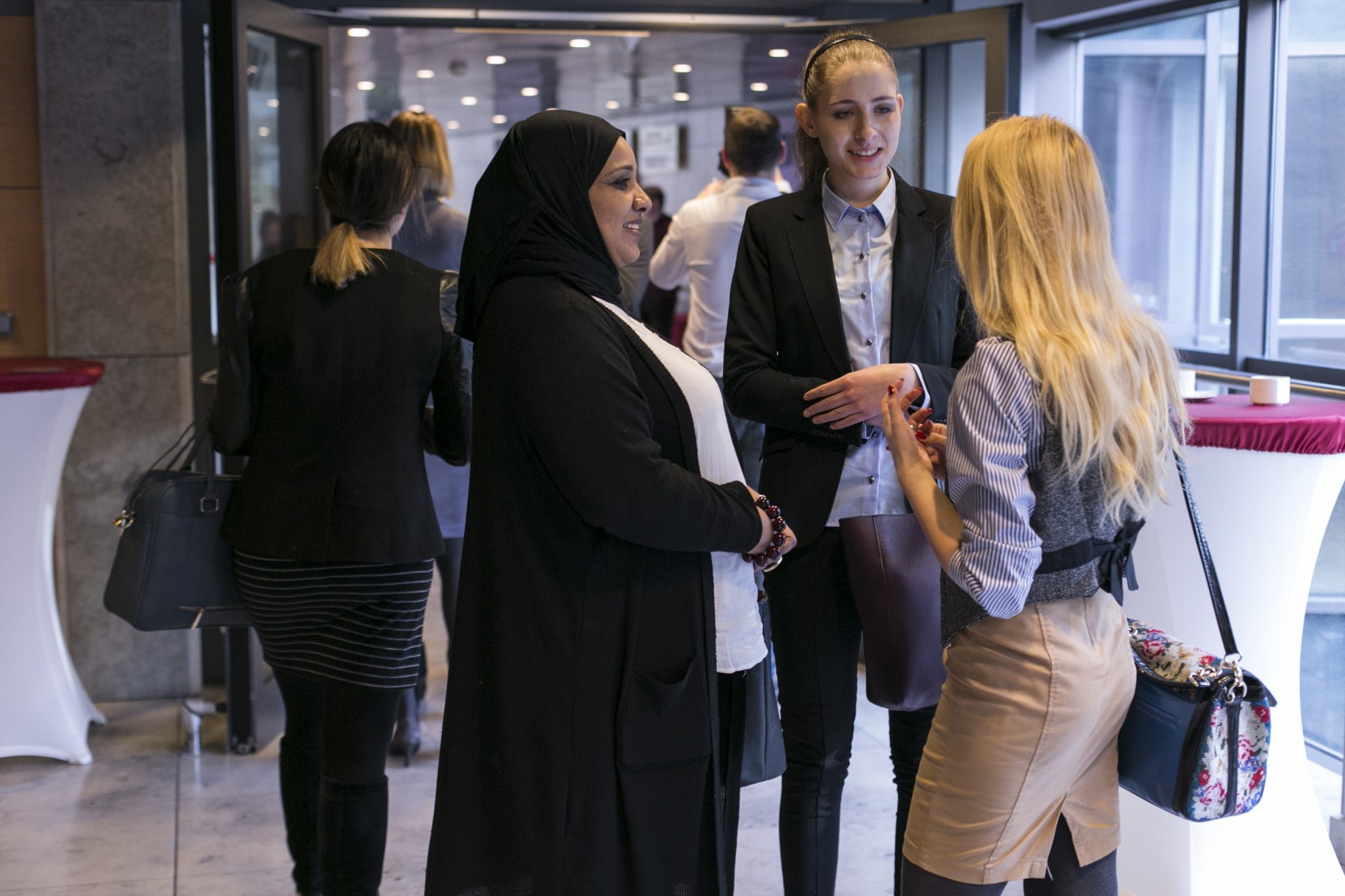 External session of the Academy of Young Diplomats
On 14th of January 2017 the European Academy of Diplomacy and Konrad Adenauer Stiftung organized, in cooperation with Jagiellonian University, international conference "The EU Migration & Refugee Crisis" which gathered more than 200 young leaders from 40 countries. During 3 panels, participants had opportunity to discuss main challenges arising from the EU migration and refugee crises, perceptions of immigration in Visegrad states, attitudes towards refugees, islamophobia and the rise of far-right parties in Europe. The participants hailing from 39 countries had the opportunity to exchange views with experts from Greece, Tunisia, Poland, Hungary, Czech Republic and Germany.
The conference was organized as part of the external session of the Academy of Young Diplomats and included group of professionals  taking part in the VSPS Migration Program. The event was possible thanks to generous support of our partners: Konrad Adenauer Stiftung in Polen, Robert Bosch Stiftung, Council of Europe, Fundacja Współpracy Polsko-Niemieckiej and Instytut Nauk Politycznych i Stosunków Międzynarodowych UJ.