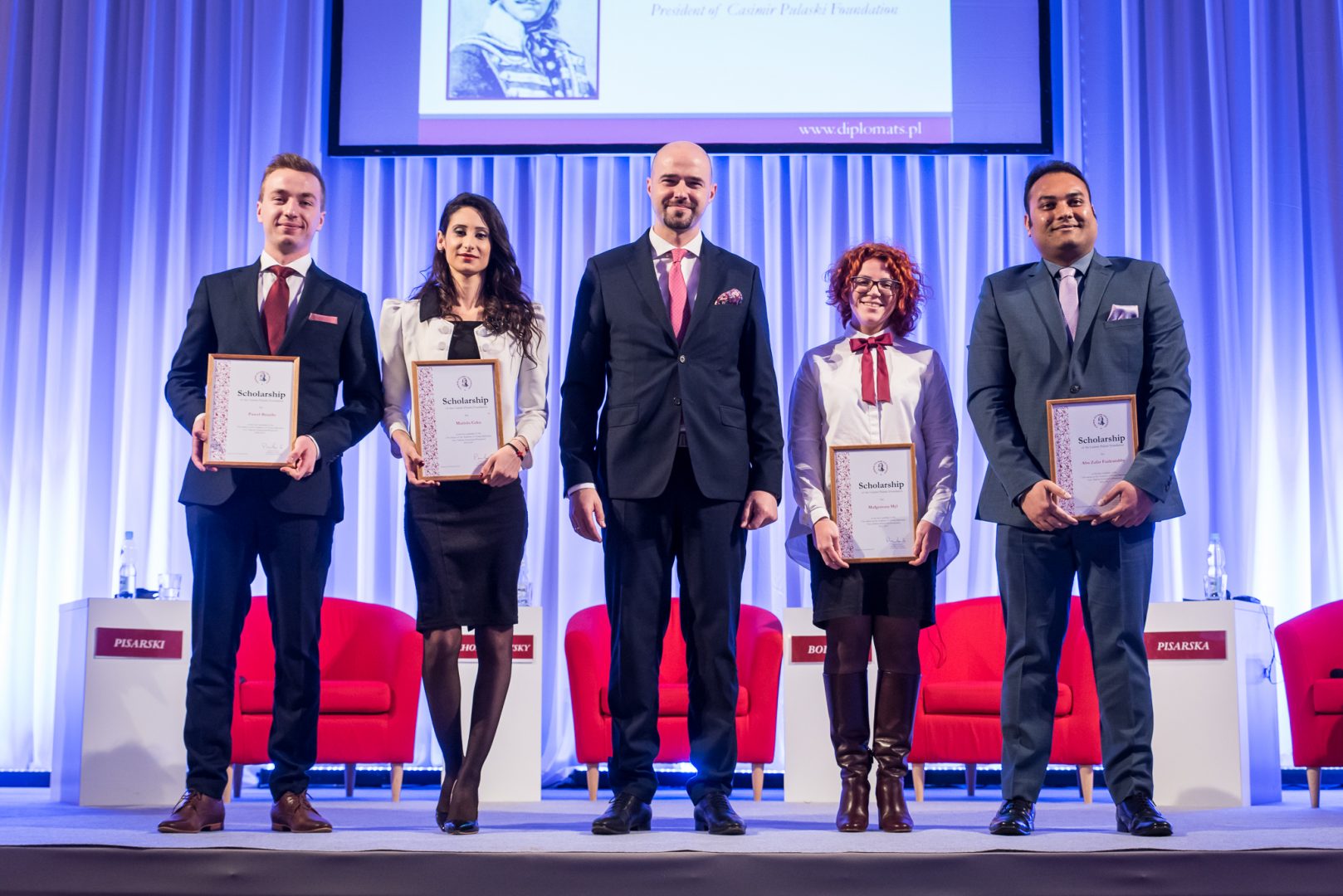 Scholarship opportunities!
Looking for a new challenge? Interested in politics and diplomacy and would like to gain international experience? The Academy of Young Diplomats (AYD) program is for you! Apply for a scholarship and join the next edition of the Academy of Young Diplomats!
AYD is an annual diplomatic program for emerging global leaders, preparing future diplomats, civil servants and social entrepreneurs for international careers in a spirit of responsibility for the surrounding world. The program offers, among others, 70-hours of hands-on diplomatic training, a special workshop session, study visits and one study-session outside of Warsaw. Candidates can choose on of the specializations:
International Organization (in English)

International Security (in English)

Polish Foreign Service (in English and Polish)
Thanks to cooperation with the Casimir Pulaski Foundation, we are able to offer full and partial scholarships for the Academy of Young Diplomats. The application deadline in the 1st round of recruitment – 31 May 2017. 
Detailed information about the program, requirements and application process can be found at the program website.